Persian chicken and lemon barley soup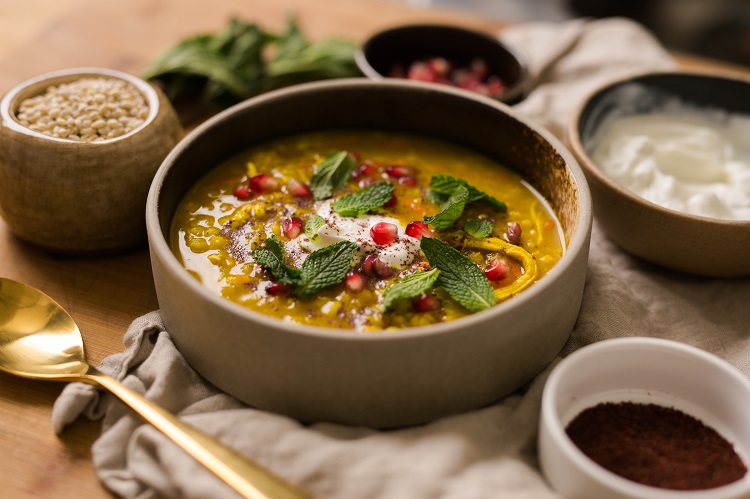 With delicious whole grain barley, roasted chicken, zesty lemon and turmeric, this soup will warm and delight your palate. Topped with creamy yogurt, sweet pomegranate seeds, and fresh mint, you are sure to be feeling refreshed after indulging in this dish.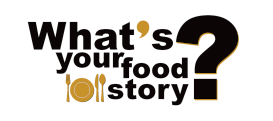 Yield: 6 servings
Prep time: 15 minutes
Cook time: 1 hour
Ingredients:
1 leek, sliced and chopped
1 cup pearl barley
1 carrot, grated
6 cups chicken stock
1 tbsp turmeric
1 lemon, juiced
½ tsp saffron threads
1 tsp sumac + ½ tsp for garnish
1 tbsp mint, to garnish
1 clove garlic, grated
1 tbsp canola oil
1 tsp salt
1 tbsp kafir yogurt
1 tbsp pomegranate, garnish
2 roasted chicken breast, skin on and bone in
Directions:
Cut the green part off of the leek, reserving the white. Slice the white part in half and wash really well. Then slice the leek into small slices and set aside.
Next, grate the carrot on the thick part of a box grater.
In a large pot, or dutch oven on medium heat, add in canola oil.
Grate garlic into the oil and add in carrots and leeks. Saute until leeks are almost translucent and tender.
Add in the pearl barley, turmeric, saffron and chicken stock. Cook until the barley is tender.
Finish the soup off with lemon juice and fresh mint.
Garnish with a drizzle of kafir yogurt and sprinkle on some pomegranate seeds.
Serve and enjoy!
Tip: Barley soaks up a lot of liquid, if you are noticing that there is not much broth left, add more chicken stock or water.