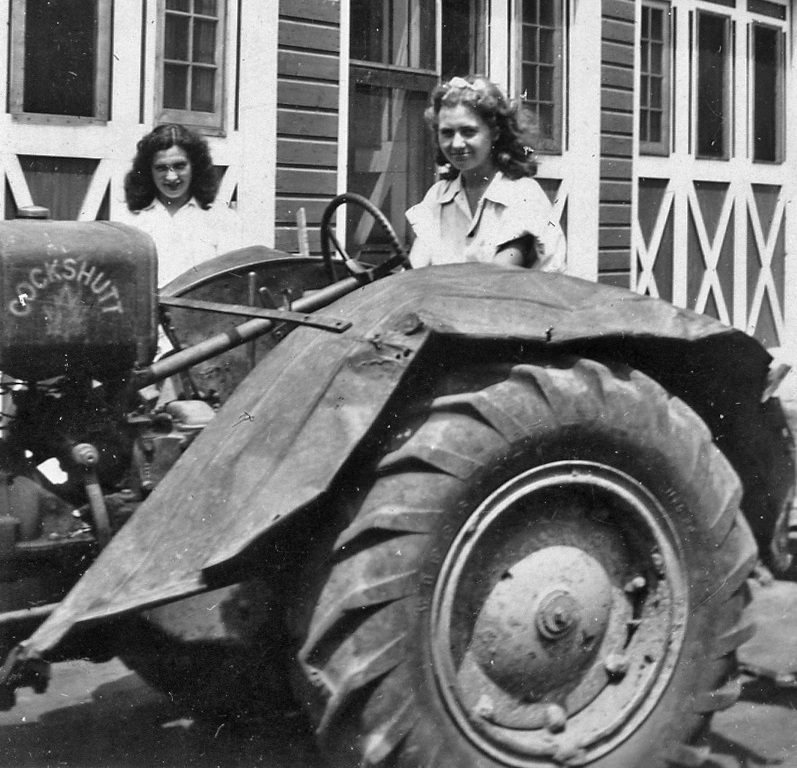 In November 2021, teachers and students were delighted to learn about and meet Ontario Farmerettes who helped Canada during the Second World War. We were fortunate to visit virtually with Bonnie Sitter and Shirleyan English, Ontario farmerettes during the Second World War and the authors of Onion Skins and Peach Fuzz: Memories of Ontario Farmerettes.
This year, we offer another opportunity for classes in grades K – 12 to have a FREE Zoom visit with the farmerettes who were important during both world wars but whose story has largely been forgotten. The presentation is preceded by a video introduction by Ms. Sitter to share with your class so you can make the most of your Zoom time. In addition to our usual Remembrance Day observations, it's important to remember the efforts of people at home who supported the country and our military personnel.
We also have FREE resources for your classroom:
Teen Heroes Who Helped Feed the Country, a PowerPoint presentation to introduce the farmerette story and discuss the importance of Remembrance Day
a discussion guide to help you get started
teacher-created worksheets/printables
a commemorative postage stamp project/contest
Join us to learn about this fascinating story from Canada's wartime history! Space is limited. Small or large group sessions are available on November 7, 8, 9, 11.
Registration for these sessions, as well as exact session times will be available in the next few weeks. Keep checking back into this webpage, or sign up for our Good in Every Classroom newsletter. New Remember Ontario Farmerettes details for 2022 will be released via our newsletter in mid September, beginning of October and the beginning of November.
---