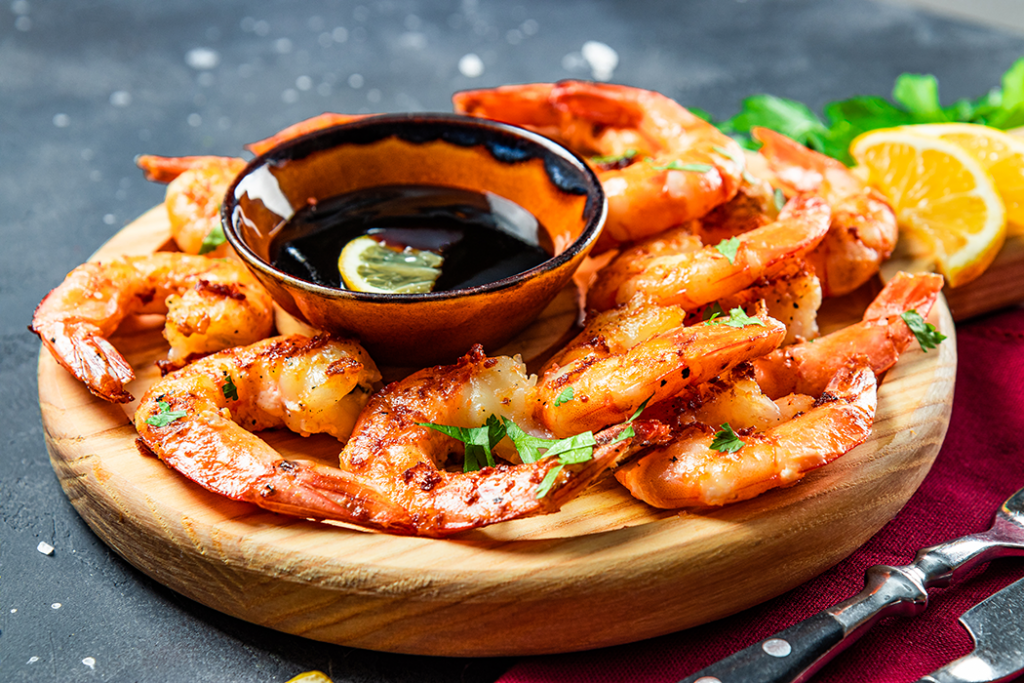 Looking for the perfect appetizer this holiday season? Look no further than this Soy and Honey Shrimp recipe that features the goodness of Ontario soybeans.
Yeidl: 4 servings
Prep time: 5 minutes
Cook time: 8 minutes
Ingredients
⅓ cup low sodium soy sauce
2 tbsp honey
3 cloves garlic, minced
1 tsp ginger, minced
1 tsp sriracha sauce
1 lb jumbo shrimp, tail on, around 10-12 shrimp
2 tbsp fresh parsley, chopped
Directions
In a medium size bowl, whisk together the soy sauce, honey, garlic, ginger and sriracha.
Add shrimp to the bowl and toss together until evenly coated.
Heat a skillet over medium-high heat, add the shrimp, reserve leftover sauce. Cook on both sides about 2 to 3 minutes per side until shrimp starts to turn pink. Garnish shrimp with fresh parsley. Remove shrimp from skillet and set aside.
Pour remaining sauce in the skillet and cook for a couple minutes until sauce reduces and thickens. Pour into a small serving dish.
Serve with sauce for dipping.
This recipe was inspired by the chefs at Jo Cooks