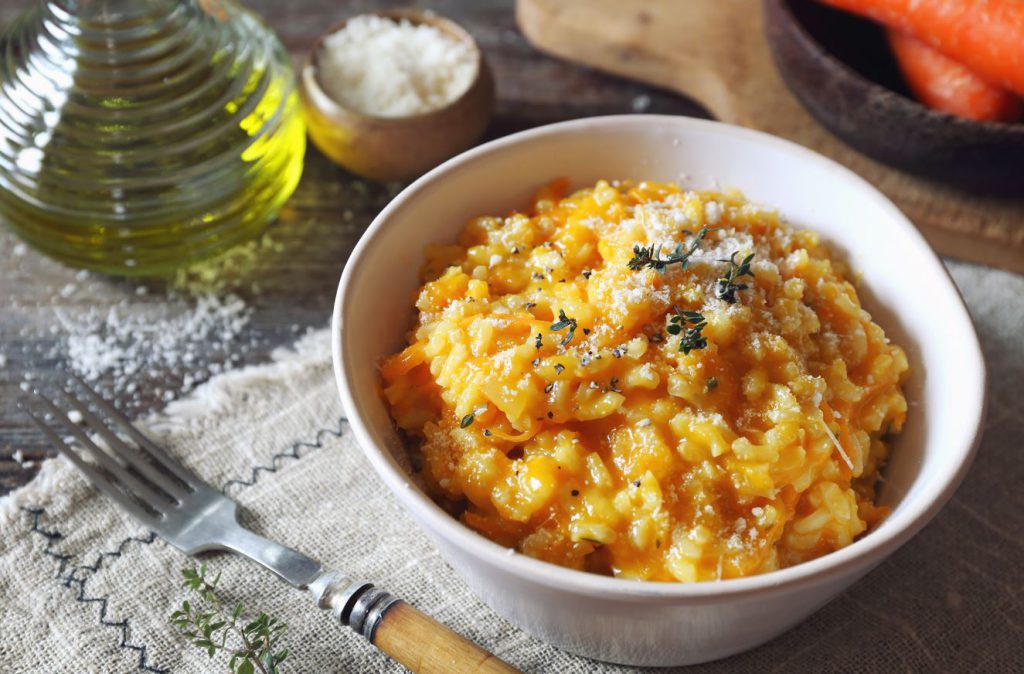 Are you looking for your next healthy side dish? Well, look no further than this oat pilaf made with the goodness of Ontario oats.
What is pilaf? Pilaf is an Indian or Middle Eastern dish of rice that is cooked in stock or broth with spices, and served with meat or vegetables. Oat pilaf uses the same concept, but replaces traditional rice with the nutty, rich tasting steel cut oats! Pilaf dishes are savoury, rich in flavour and are the perfect whole grain side dish for your next meal. Want to change things up? Try using barley as Chatelaine and The Food Network did with their pilaf recipes!
Yield: 6 servings
Prep time: 10 minutes
Cook time: 20 minutes
Ingredients
1 tbsp olive oil
2 small shallots, chopped
1 clove garlic, minced
1 tsp turmeric
½ tsp cumin
1 carrot, grated
1 cup steel cut oats
3 cups chicken stock or water
½ tsp salt if using water or no-salt chicken stock
½ cup peas frozen, thawed
Directions:
In a heavy-bottomed pot over medium-high heat, sauté shallots in oil until softened.
Add garlic and spices and cook, stirring, for 30 seconds.
Add carrot, oats, stock or water, and salt (if required).
Bring to a simmer, cover, reduce heat to med-low and cook for 15-20 minutes, stirring occasionally, until oats have absorbed most of the liquid.
Stir in peas and let stand, covered, for 5 minutes before fluffing with fork.
Recipe from Oats Everyday.