Whole grain grilled cheese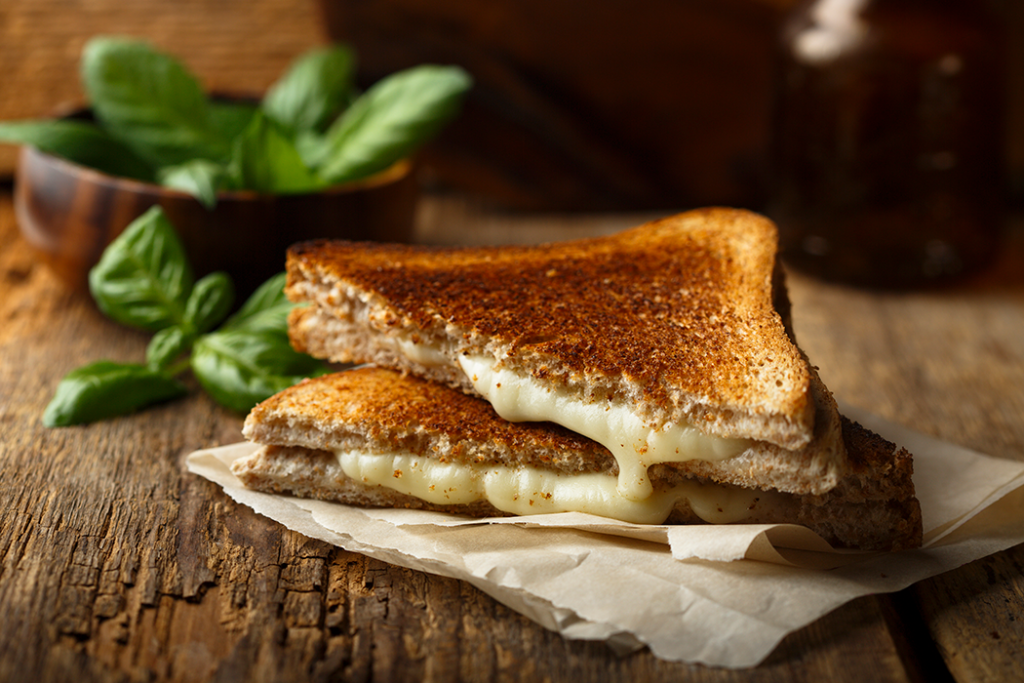 Let's put an Ontario grain twist on a classic lunchbox favourite and make a whole grain grilled cheese sandwich! We're using a dairy free cheese alternative made from soybean proteins, but choose the type of cheese your family enjoys best! This recipe is also perfect for those with a dairy allergy or sensitivity.
Did you know that many dairy-free cheeses are made from differing vegetable proteins, like soy proteins?
Yield: 1 sandwich
Prep time: 5 minutes
Cook time: 15 minutes
Ingredients
2 slices of whole wheat bread
1 tbsp dairy-free butter
1 or 2 slices of dairy-free cheese
Directions
Preheat skillet over medium heat. Generously butter one side of a slice of bread. Place bread butter-side-down onto skillet bottom and add cheese. Butter a second slice of bread on one side and place butter-side-up on top of sandwich. Grill until lightly browned and flip over; continue grilling until cheese is melted.