Selma's Estonian dumpling soup (Klimbisupp)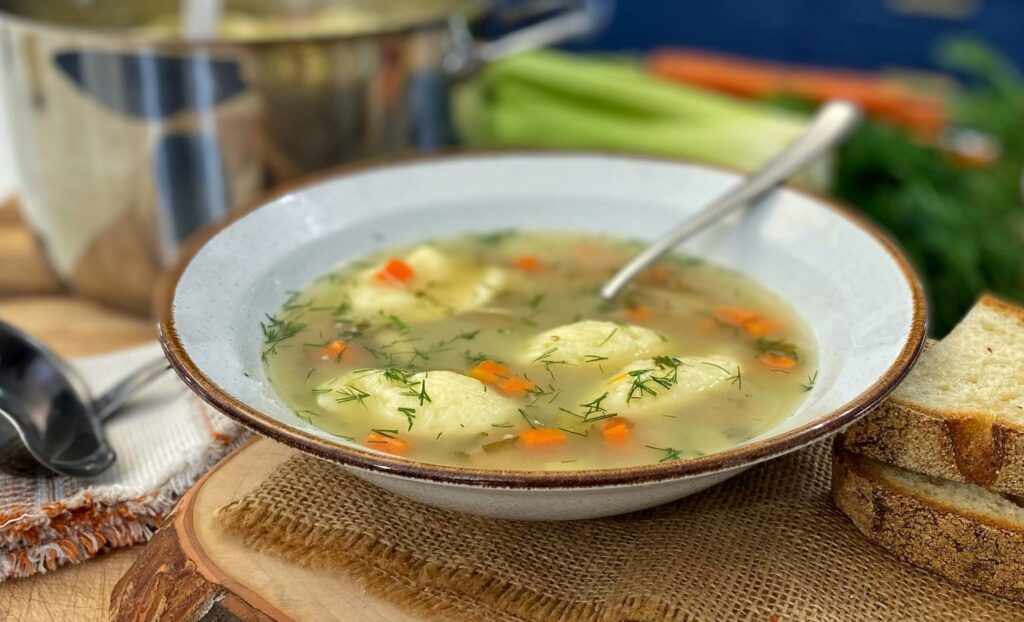 Chef Paul Lillakas shares his Selma's recipe for Estonian dumpling soup (otherwise known as Klimbisupp) with us.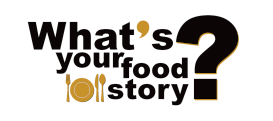 Yield: 24 servings
Prep time: 1 hour 30 minutes
Cook time: 1 hour 30 minutes
Ingredients:
Chicken broth:
1 whole chicken, about 1-1.5 kg
6L water (24 cups)
Dumpling batter:
3 eggs, beaten
1 cup unsalted butter, melted
2 cups 2 % milk
1 ½ tsp sea salt
3 ½ cups all-purpose flour
Supp (Soup):
1 lb carrots, halved lengthwise and thinly sliced (about 2 cups)
2 large onions, chopped (about 4 cups)
6 ribs celery, chopped (about 3 cups)
1 large yellow potato, diced (about 2 cups)
1 large bunch dill, chopped (about 1 packed cup)
½ bunch green onions, thinly sliced
1 large clove garlic, grated or pressed
1 ½ tbsp instant chicken stock mix (optional)
5 ½ tsp sea salt
Directions:
In large stockpot, bring water to boil. Prepare dumpling batter.
Dumpling Batter: In large bowl whisk together eggs, butter, milk and salt. Gradually whisk in flour until fully combined. Batter will be smooth and sticky. Cover and refrigerate.
Chicken Broth: Add chicken to pot, bring to boil; reduce to medium-low, cover and simmer for 1 hour. Remove chicken from pot and allow to cool; skim any fat or foam. Pick chicken meat from bones and chop.
Soup: To chicken broth, add carrots, onion, celery, potato, dill, green onion, garlic, stock mix and sea salt. Bring to boil; reduce to medium, cover and simmer until vegetables are tender, about 30 minutes. Reduce to low. Soup should be just barely simmering when making dumplings.
Dumplings: Using two spoons (or retractable ice cream scoop), drop dumpling batter by 1-2 Tbsp amounts (depending on how large you like them) into hot broth. Dip spoons into hot broth in between to keep batter from sticking. Batter will sink, then float when cooked. Increase heat to high and bring to one final boil to ensure dumplings are cooked through.
Add chopped chicken back to soup.
Serve or allow to cool and store in refrigerator for up to 1 week.
Find Chef Paul Lillakas on Instagram: @paullillakas