Healthy Halloween snacks for kids!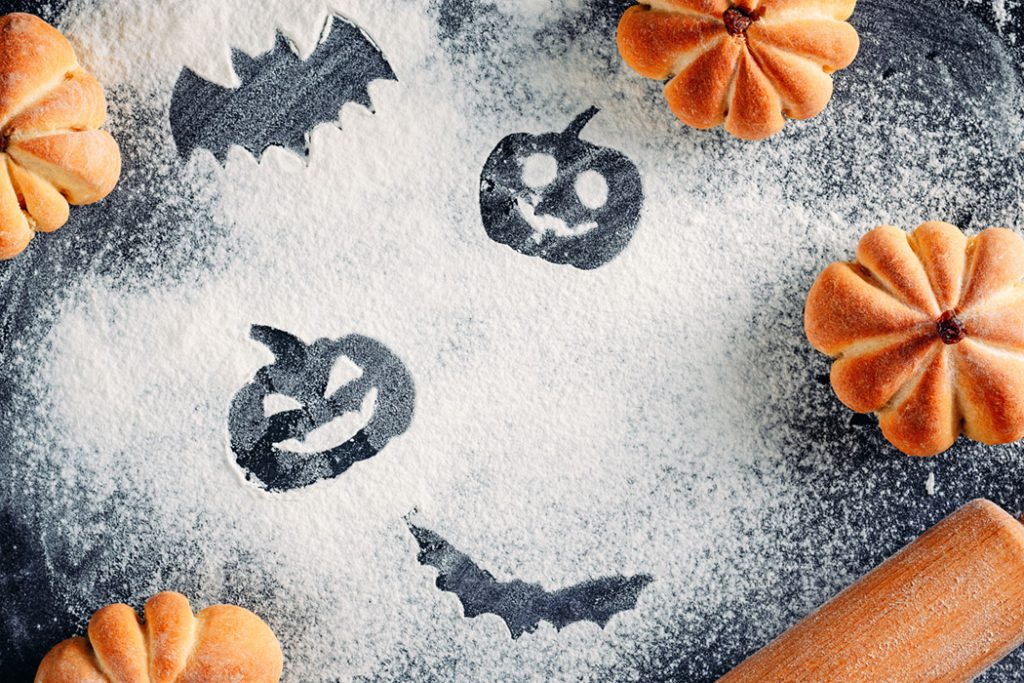 This season is full of sugar and it can be hard to keep everyone on track with healthy balanced meals with the candy that is available! But, you can still be creative and have spooky treats for your kids lunches with our favourite healthy and spooky snacks using Ontario grains!
Monster Mouths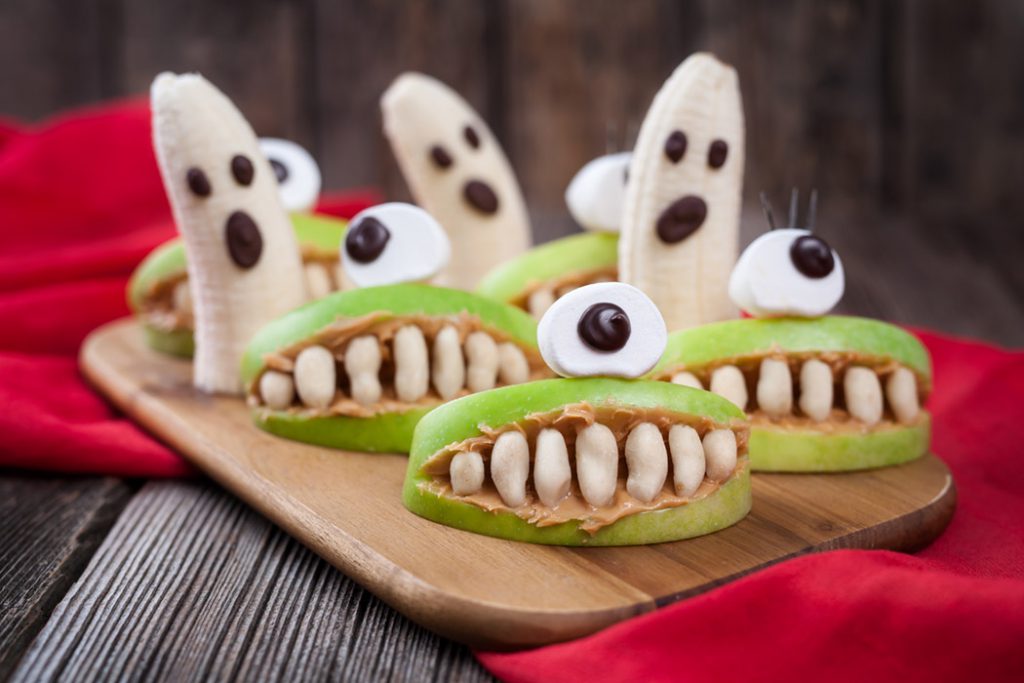 Trying to get your kids in the kitchen to help with lunches? Try this recipe that is equally as fun to make as it is to eat! You'll need:
Apples
Soy butter
Almonds or sunflower seeds
Chocolate chips
Mini marshmallows
These treats are super easy to make. Simply:
Cut apples into quarter slices
Fill slices with soy butter
Add almond or sunflower teeth,
Using soy butter, stick chocolate chips to mini marshmallows as eyes. Place these on top of the "mouth" for scary eyes!
Witches Brooms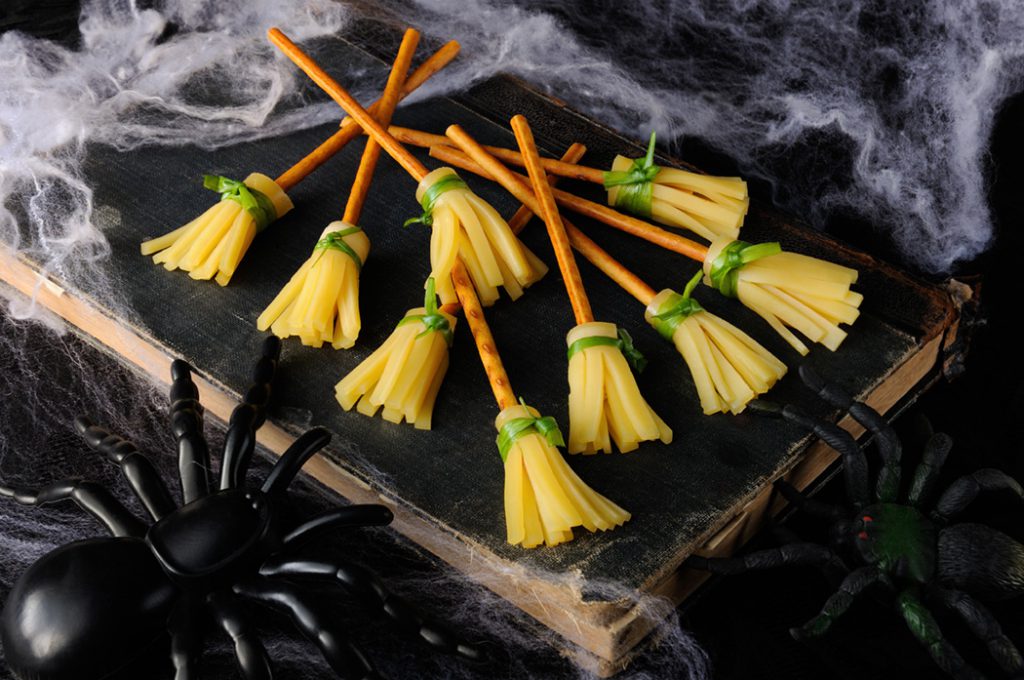 Hold on to your witches' hat, because this recipe is exciting to make and eat! This recipe uses pretzels, and a classic school lunch item: cheese strings! Pretzels are made using wheat that can be grown here in Ontario. Pretzel makers also use malt made from barley or corn to help give the outside of the pretzel the crunchy taste and brown appearance. Did you know that barely has the lowest glycemic index of the food grains and can help prevent and treat diabetes!
To make this fun recipe yourself you'll need:
Bag of pretzel sticks
Bag of cheese strings made with Ontario Dairy!
Chives (optional)
To make:
Cut the cheese string in thirds and fray on end of each cheese string.
Carefully stick the pretzel in the non frayed end of the cheese string

If you find the pretzel is breaking, make a hole using a knife in the cheese string

If desired, tie a chive around the top of the cheese string- plus it'll add some extra flavour for this bewitching snack!
---
Below are a few more fun snacks ideas to make this week:
Pumpkin Pancakes– Let's give your kids something to pumpkin 'bout ! These homemade chocolate chip pancakes have a cute holiday twist. The recipe calls for a pumpkin-shaped cutter, but you can carve them yourself – just like real pumpkins! These guys even go above and beyond to make an orange coloured maple syrup made with corn syrup! You can add fruit or soy butter to make your Jack o' Lantern pancake even more spooky!
Cracker Spiders– This Halloween recipe is a classic that you may have seen before, and uses Ritz Crackers, candy eyes and pretzels. Angie from Echoes of Laughter used peanut butter, but we suggest substituting in Soy Butter to help get more grains and protein into this snack.
Candy Corn Granola Bars– For those of you looking to mix in some healthy treats into your lunch box, we recommend this recipe for candy corn themed homemade granola bars. These bars use oats, another grain grown here in Ontario. The recipe also calls for healthy foods like sunflower seeds, honey, plain yogurt and various dried fruit to give the candy corn appearance.