Back to school snacks with grains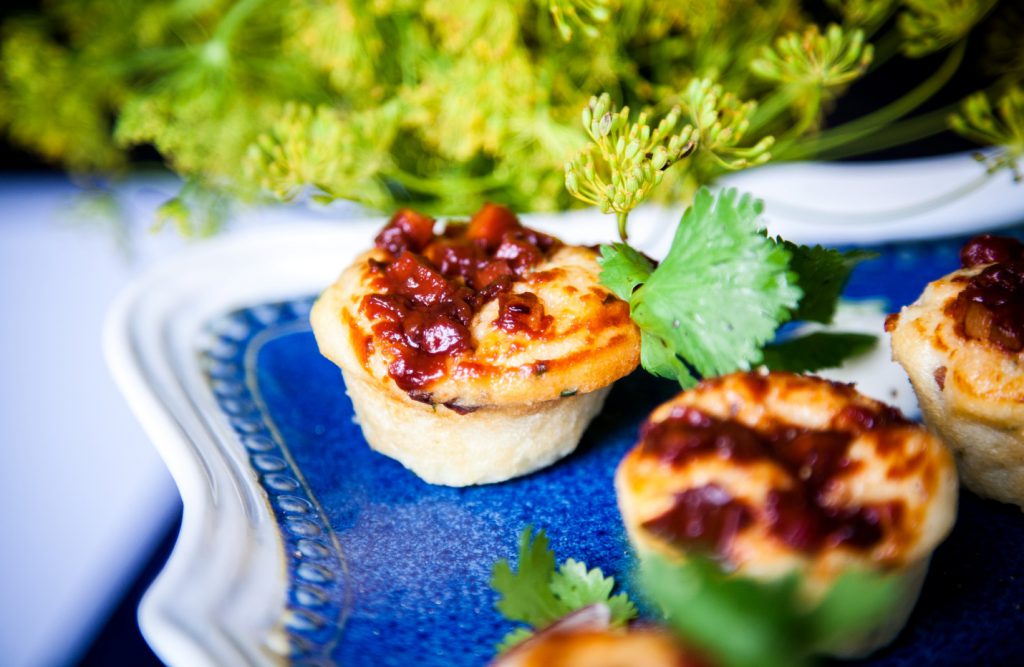 Grain Farmers of Ontario's Resident Chef Jonathan Goodyear brought ideas for tasty grain-based after school treats to Hamilton's CHCH TV's Morning Live viewers yesterday. Chef Jonathan used Ontario dent corn and soy oil to add a delicious twist to mini cornbread muffins and tostadas with avocado dip. Chef Jonathan also told viewers that corn syrup, made from dent corn, is a natural sweeter and great alternative to sugar. Keep an eye out for more of Chef Jonathan's grain creations that we'll post throughout the year.
Fast farm fact: Did you know? Only 2 per cent of Ontario corn is actually sweet corn, which we eat as corn on the cob. Most of the corn stalks you see in Ontario's countryside are actually dent corn, which is used for products like corn starch, corn flakes and corn meal.
Want to see Jonathan whip up these recipes? Watch his segment here.
The recipes featured in this segment, Gluten Free Adobo and Maple Bacon Stuffed Cornbread and Whipped Avocado and Cilantro Puree with Roasted Corn Tostadas, both great and easy recipes for back to school!