Adobo and maple bacon stuffed cornbread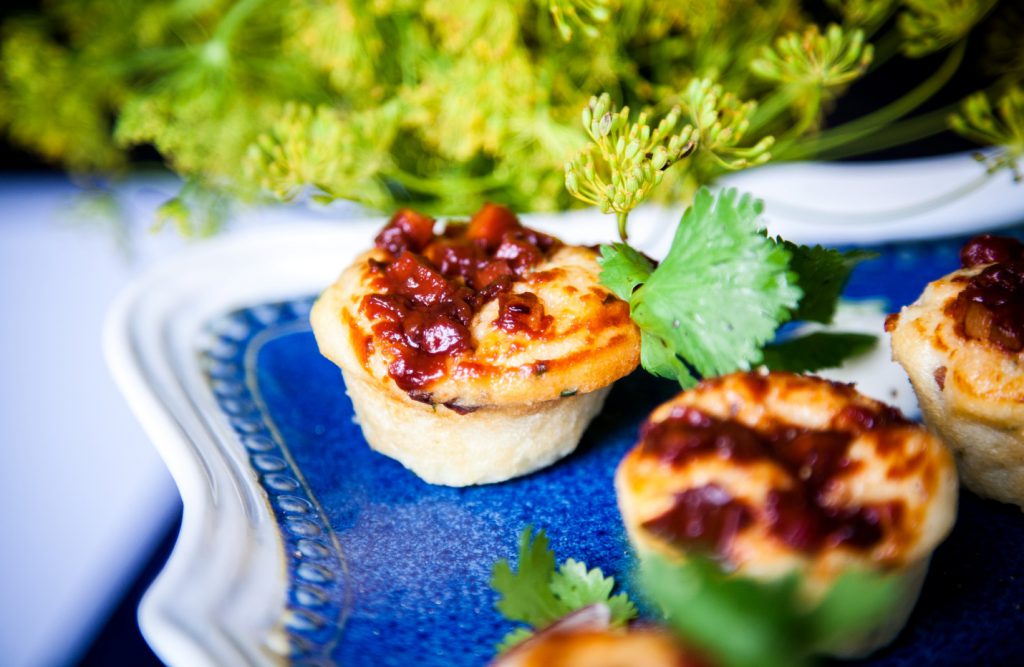 Ingredients:
Cornbread batter – 2L
Adobo puree – 100g (blend canned chipotle peppers in adobe sauce)
Maple bacon – 400g crispy chunks
Vidalia onion – 50g
Cilantro leaves – 10 pc
Fresh tomato – 1 diced
Sour cream – to taste
Lime – to taste
Salt – to taste
Pepper – to taste
Garlic – 1 clove diced
Directions:
Preheat oven to 350 degrees Fahrenheit.
Grease a 24-piece mini muffin tin and fill with corn bread mix.
Mix together adobo, crispy maple bacon, and garlic.
In each muffin cup place a nice sized dollop of mixture and shake to even out.
Place corn bread in oven to bake for 20-25 minutes.
Test corn bread by poking a muffin with a toothpick. If the toothpick comes out clean the bread is finished.
Let corn bread rest to cool slightly, remove from tins.
Top each individual corn bread with sour cream, diced onion, a cilantro leaf and diced tomato.