Combine to Kitchen: Skillet cornbread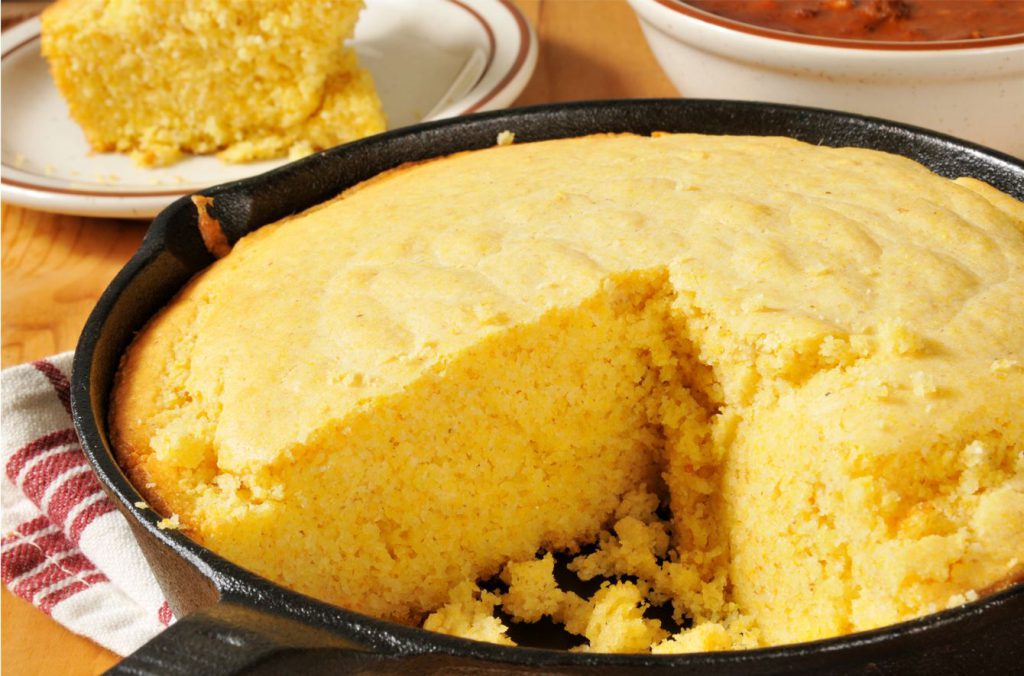 This easy to make cornbread goes well with a hearty soup or chili on a cold day. The jalapenos add a hint of flavour, so feel free to add more to kick up the heat. Try making it this March Break, it will be a big hit!
Yield: 5 servings
Prep time: 10 minutes
Cook time: 25 minutes
Ingredients
1 cup cornmeal
1 cup all-purpose flour
1 tbsp baking powder
1 tsp salt
¼ tsp cayenne pepper
¼ cup sugar
¼ cup finely chopped seeded jalapeno peppers
¾ cup grated sharp cheddar cheese
1 egg
1 cup buttermilk
4 tbsp (½ stick) unsalted butter, melted
Directions
Preheat oven to 400 degrees F and grease a 10-inch cast-iron fry pan.
In a large bowl, stir together the cornmeal, flour, baking powder, salt, cayenne, sugar, jalapenos and cheese.
In a separate bowl, whisk together the egg, buttermilk and melted butter until just blended.
Pour the egg mixture into the cornmeal mixture and fold gently until the batter is blended and no lumps remain.
Spoon the batter into the prepared pan.
Bake until a toothpick inserted into the center of the cornbread comes out clean, 20 to 25 minutes. Let cool for at least 15 minutes before serving.
Cut cornbread into 2 inch wedges and serve.
Watch #YourFarmers and registered dietitian, Lisa prepare this classic comfort food!