On the Farm with Ottawa Valley Grain Products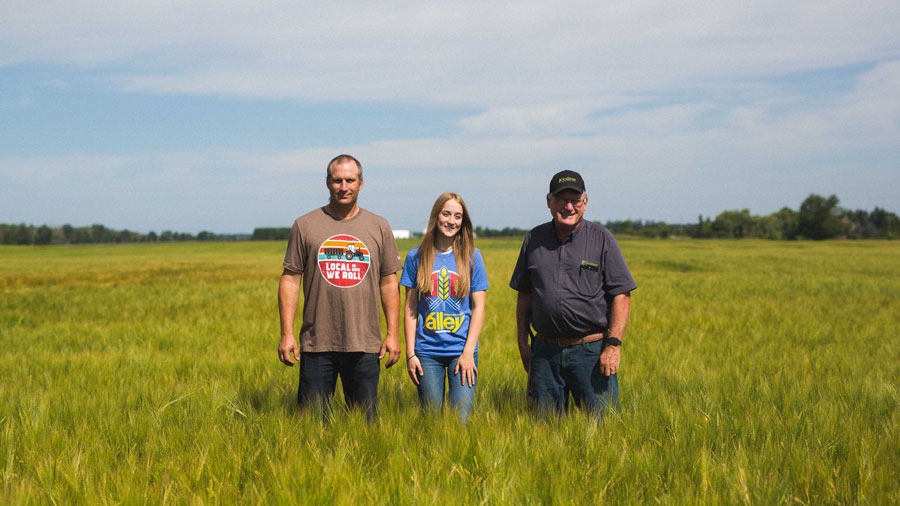 With #YourFarmers Ava and Paul
Ava and Paul are grain farmers in Ottawa Valley. Ava is a young person in agriculture who is part of the next generation of farming. They farm soybeans, corn, and have now added barley to their rotation this year through their work with Ottawa Valley Grain Products.
Barley is an ideal crop to grow because it has an earlier harvest time, which helps distribute the harvest workload. Barley is harvested in late July/early August whereas other grain crops like soybeans or corn are harvested in the fall. It's considered to be a hardy, adaptable crop, which means it can respond well to challenging weather or growing conditions. In addition, it helps drive the local food economy and promotes good soil health and protects against erosion when used as a cover crop.
Once mature, the barley that Ava and Paul harvested goes to the Ottawa Valley Grain Products mill in Carp, Ontario. At the mill, it gets processed, packaged, and shipped to customers across Canada, into the US, and exported to Central and South America.