Oatmeal strawberry popsicles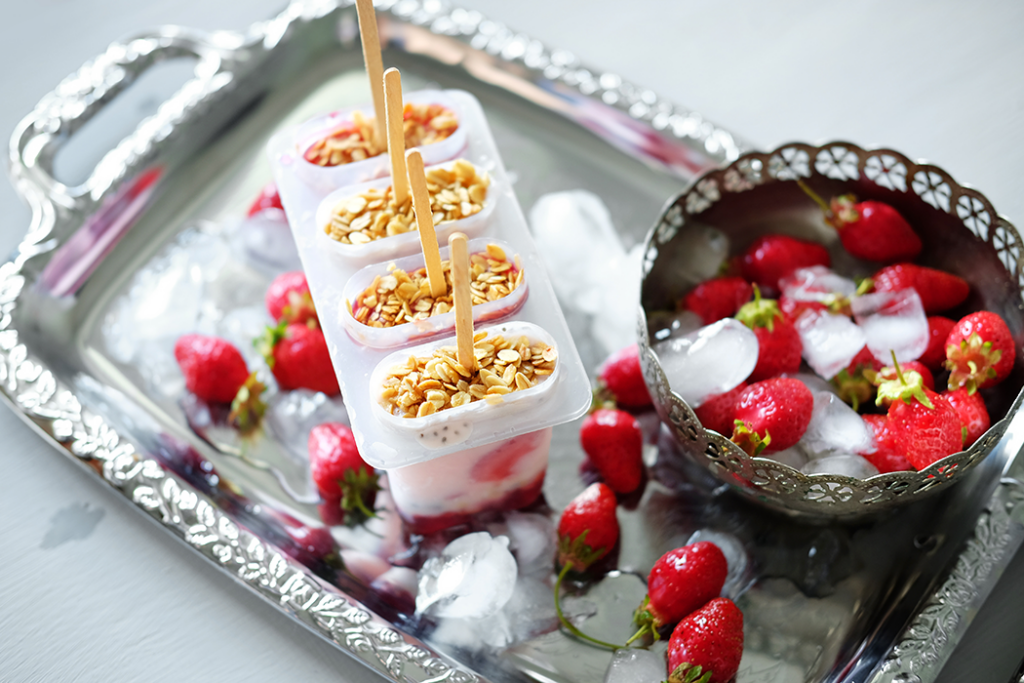 Create your own Oatmeal strawberry popsicles for those hot summer days! Combine with Ontario yogurt for a sweet treat that is high in fibre, protein, and good grain taste.
Yield: 10 popsicles
Prep time: 15 minutes
Freezing time: 4 hours
Ingredients:
Directions:
In a good processor combine strawberries, water and 2 tbsp corn sryup and lemon juice. Puree and set aside.
Remove 1 tbsp of cooked quick oats. Set aside. Mix together remaining oats and honey with yogurt.
Layer 2 tsp of strawberry puree into popsicle molds evenly with blended yogurt, oat and honey mixture.
Insert popsicle stick into each mold.
Top each mold with remaining quick oats and freezer for about 4 hours or until mixture of evenly frozen.