Eggplant fries with cumin honey and garlic labneh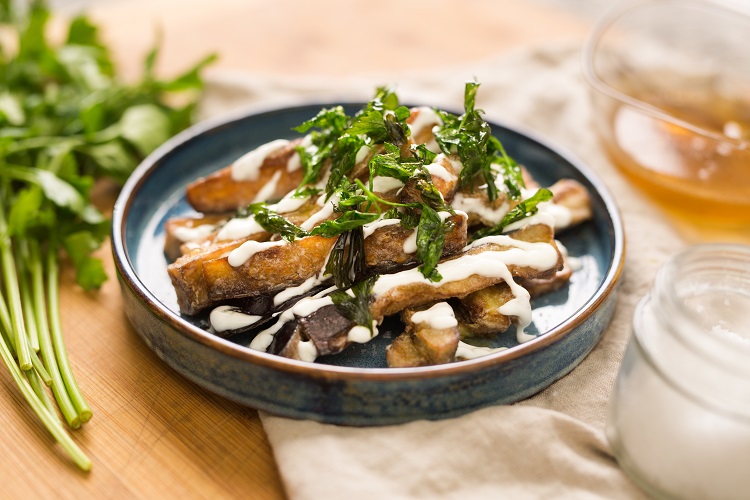 Crunchy, salt and sweet! These crispy eggplant fries coated in cornstarch are the perfect appetize to wow your guests.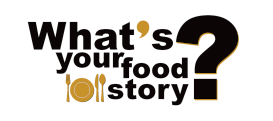 Yield: 4 servings
Prep time: 15 minutes
Cook time: 12 minutes
Ingredients:
1 eggplant
2 cups cornstarch
2 tbsp cumin, ground
½ cup honey
1 cup labneh or thick Greek yogurt
1 lemon, juiced
1 clove garlic, diced
canola oil for frying (quantity will depend on the size of your pot or fryer
½ tsp salt, for seasoning
1 cup flat leaf parsley
Directions:
For the Garnishes:
In a bowl, mix yogurt, salt, lemon juice and grated garlic.
In another bowl, mix honey and cumin.
Reserve for use.
For the Eggplant Fries:
Place oil in a pot and set on medium heat to reach a temperature of 375F degrees.
When oil is at temperature, pick parsley and fry until crispy.
Cut the eggplant in half, lengthwise. Then cut those halfs into halves and start cutting finger width sizes of eggplant "fries" (removing skin is optional).
Coat the eggplant in cornstarch and fry till golden and crispy. Season with salt.
Drizzle on honey and yogurt. Top with fried parsley.
Enjoy!
Tip: Make sure to dust off the coating of cornstarch by shaking the eggplant over your bowl in your hands. You want a thin layer of cornstarch just enough to make the fries crispy but not leave a film