Charred onion soy broth ramen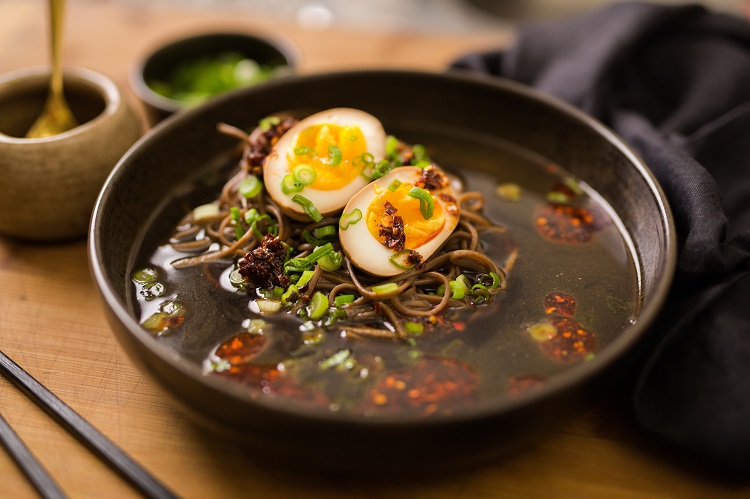 Get ready to warm your soul with this ramen. With its charred onion and soy broth and a perfectly soft boiled egg, this dish delivers savoury, sweet and umami flavours that will satisfy all your cravings.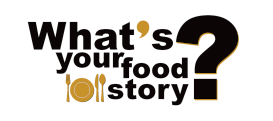 Yield: 3 servings
Prep time: 30 Minutes
Cook time: 1.5 Hours + Marinating the egg overnight
Ingredients:
Charred Onion Soy Broth Ramen
3 white onions, cut in half
4 cups vegetable stock
1 cup soy sauce
1 cup brown sugar
1 cup soba noodles or udon noodles, cooked
1 soft boiled egg
chili garlic paste, based on your liking
1 green onion, sliced for garnish
1 tbsp canola oil
Soft Boiled Egg Marinade
1 cup soy sauce
2 tbsp mirin
2 tbsp rice vinegar
Directions:
For the Soft Boiled Egg Marinade:
Add 1 inch of water to a pot and place on high heat.
Wait until the water is boiled and place the egg into the water. Cover and let boil for 6 minutes.
Take the egg out of the water and place it in a cold ice bath. Wait a few minutes and then peel the egg and add it to the marinade.
For the Charred Onion Soy Broth Ramen:
Place a cast iron or a skillet on high heat.
Slice onions in half, with skins on.
Drizzle some canola oil onto the pan and place the onions flat side down. Make sure to get a good char on the onions.
Once charred, place in a pot with vegetable stock, soy and brown sugar.
Cook broth for at least an hour. Strain, and season with salt.
Serve with cooked udon noodles, a poached egg, chili garlic paste (optional), and sliced green onions for garnish.
Enjoy!
Tip: Make sure to get a good char on your onions. You may think they are burnt. They are not! This is the flavour you are looking for!