Showstopper pulled pork nachos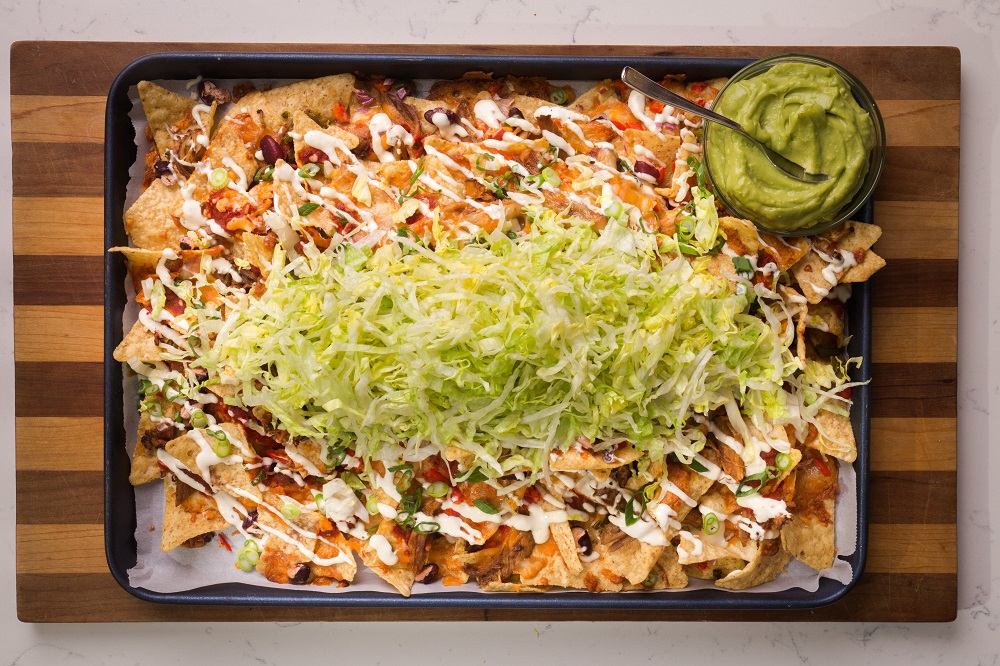 Wow your party guests with these loaded and layered nachos. There will be plenty to go around!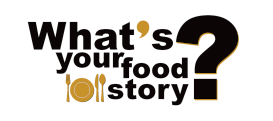 Yield: 10 servings
Prep time: 30 minutes
Cook time: 30 minutes
Ingredients:
For the Loaded Nachos:
800 g corn tortilla chips
8 cups shredded cheddar cheese + extra to top
1 kg BBQ pulled pork (see tip)
2 cups medium salsa
1 cup pickled Jalapenos, drained and roughly chopped
½ red onion, diced
1 red pepper, seeded and diced
1 can red kidney beans, drained and rinsed
½ head iceberg lettuce, thinly sliced
Optional Nacho Fixings:
1 cup guacamole
Lime wedges to garnish
Garlic Crema:
½ cup mayonnaise
½ cup 14% sour cream
2 cloves garlic, minced
1 tsp freshly cracked black pepper
1 tsp salt
1 tbsp water
Directions:
For the Pulled Pork:
To make BBQ pulled pork, season 1.5 kg of boneless pork shoulder liberally with salt and pepper.
Place into a dutch oven and add 1 cup of apple juice, beer or other liquid.
Cover and bake at 350F until meat shreds easily, about 3 ½- 4 hours.
Discard fat and mix in preferred BBQ sauce.
For the Loaded Nachos:
Preheat the oven to 350 F (176C). Line 1 extra-large (or two regular) sheet pan with parchment paper.
Working in layers, spread 1 third of tortilla chips into an even layer on prepared sheet pan(s). Top with 1 third each of cheese, pulled pork, salsa, jalapenos, onion, pepper and beans.
Repeat two more times with remaining ingredients.
Top with additional cheese.
Bake until cheese has melted and chips are toasty on edges, about 30 minutes.
For the Garlic Crema:
Meanwhile, in a bowl, stir together mayonnaise, sour cream, garlic, pepper and salt. Thin with water.
Transfer to a small zipper bag.
Snip tip of zipper bag and drizzle crema over nachos.
Top with sliced lettuce and guacamole on the side.
Serve and enjoy!