Spicy coconut and tofu miso soup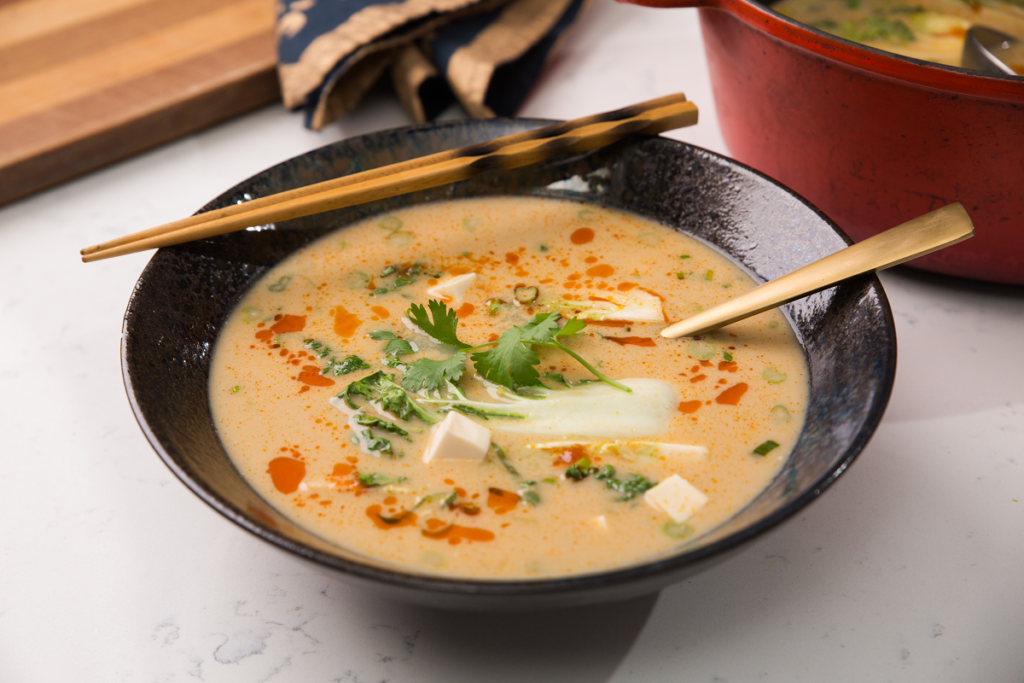 This soup packs a punch with its touch of heat and savoury flavours that are sure to comfort and warm your belly. Plus it looks and tastes delicious!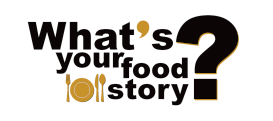 Yield: 4 servings
Prep time: 10 minutes
Cook time: 5 minutes
Ingredients:
6 cups vegetable broth
3 ½ tbsp white miso paste
2 garlic cloves, grated
1 tbsp freshly grated ginger
1 tbsp sodium-reduced soy sauce
4 green onions, thinly sliced
1 ½ tbsp sesame oil
1 ½ tbsp sriracha
1 398 ml can full-fat coconut milk
2 baby bok choy, cut into quarters
300 g soft tofu, cut into cubes
Optional Ingredients:
Rice noodles, cooked
Cilantro sprigs
Extra sesame oil and sriracha mixture
Directions:
In a medium pot, over medium heat, combine broth, miso, garlic, ginger, soy sauce and green onions.
Simmer for 5 minutes.
Stir in coconut milk.
In a small bowl, stir together sesame oil and sriracha. Scrape into the pot and mix, just till combined.
Add bok choy and tofu.
Remove from heat and let stand until bok choy has softened slightly, about 5 minutes more.
Ladle into bowls, (over cooked noodles, if using), top with cilantro sprigs, more sliced green onion.
Tip: For added spice, spoon additional sesame oil and sriracha mixture into bowls.