Ontario grain granola cups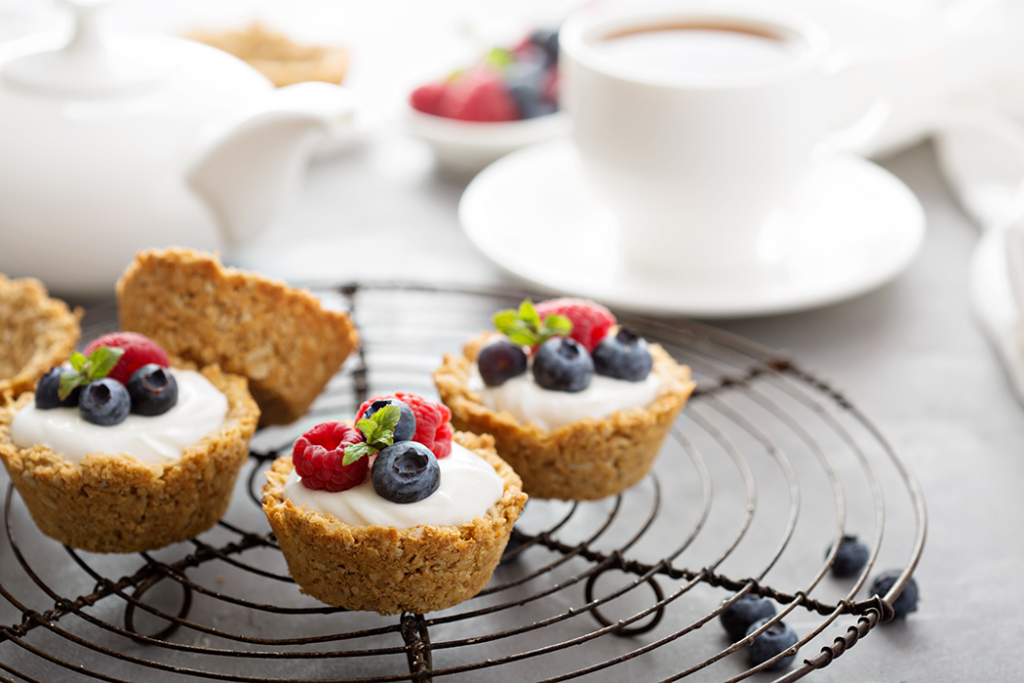 These Ontario grain granola cups are easy to make and are the perfect on the go breakfast or snack. And these are customizable to your tastes! Enjoy today!
Yield: 12 granola cups
Prep time: 15 minutes
Cook time: 30 minutes
Ingredients:
3 cups rolled oats
2 ripe bananas, mashed
1/2 cup maple syrup
2 teaspoon vanilla
1 teaspoon cinnamon
3 cups vanilla yogurt
1/4 cup of fresh or thawed berries (blueberries, strawberries, raspberries)
Directions:
Add oats, bananas, maple syrup, vanilla, and cinnamon to a large mixing bowl. Mix well.
Grease a muffin tin and, using a spoon, scoop granola mixture into tins to form the granola cup crust. Hollow out the center of the cup and press the granola mixture against sides of muffin tin wells.
Place in fridge and let chill for one hour.
Preheat oven to 350 degrees and bake for 30 minutes.
Remove from oven and let cool. Once cooled gently remove from muffin tins.
Add 1/4 cup of yogurt to each granola cup, top with berries.
Store in an airtight container in the fridge for up to one week.
Enjoy!
#TrainWithGrainsTip: Add flavored yogurt to your cups or try adding, seed, nuts, chocolate chips or even drizzles of peanut butter as your toppings!