Corn Flakes shake and bake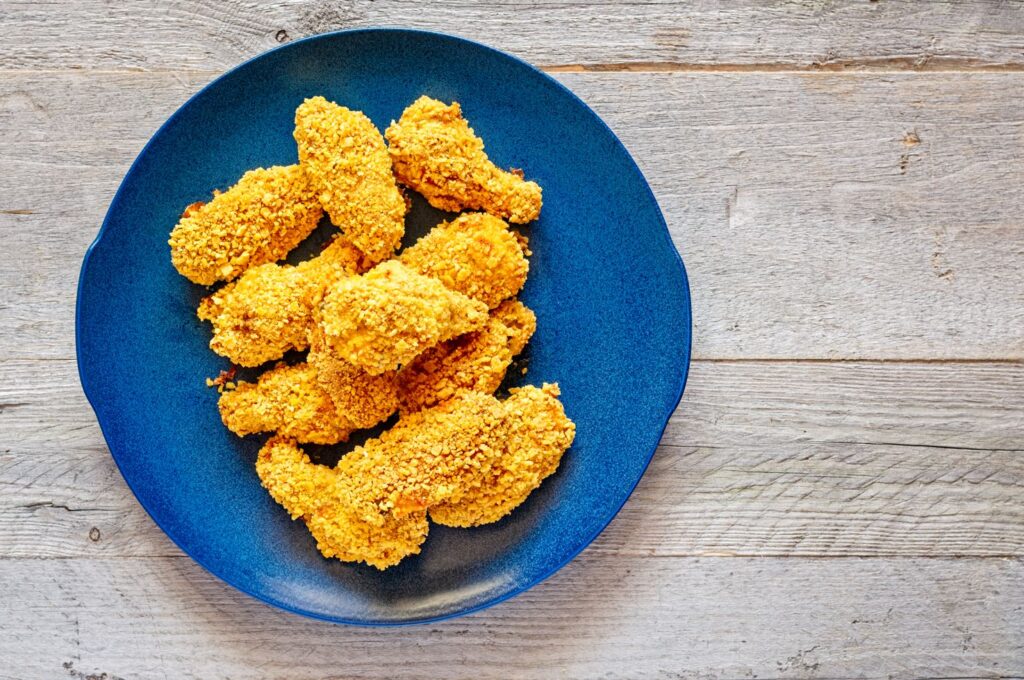 Besides having a super catchy title, Corn Flakes shake and bake is an easy coating for tossing your favourites in. This recipe calls for some basic pantry staples, including corn flakes cereal made from Ontario grain corn! This works well for coating chicken, tofu or your other favourites proteins in place of traditional bread crumbs.
Yield: 1 cup shake and bake
Prep time: 5 minutes
Cook time: 0 minutes
Ingredients:
4 cups corn flakes cereal, uncrushed.
4 tbsp flour
1 tsp salt
1 tsp parsley
1 tsp paprika
½ tsp onion powder
½ tsp garlic powder
Directions:
Add the 4 cups of corn flakes cereal to a plastic bag. Gently crush using hands and/or a rolling pin. Remove from bag and add to a large mixing bowl.
Combine flour, salt, parsley, paprika, onion powder and garlic powder to bowl and mix well.
Remove from bowl and add to an airtight container! Store in a cool, dry place until use.