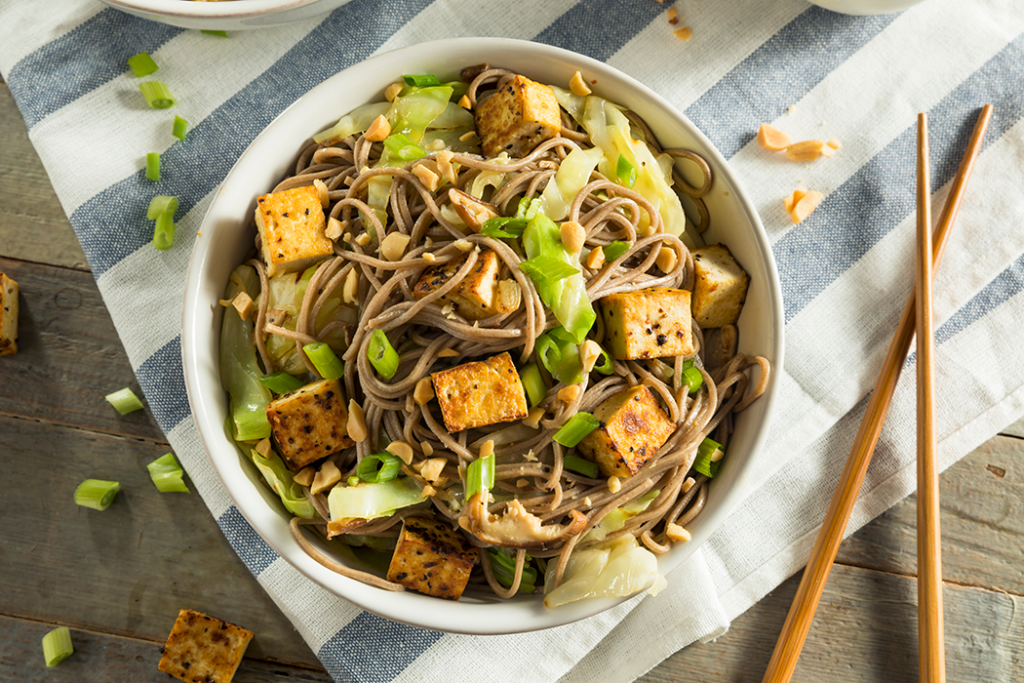 Tofu is a great alternative protein source made from soybeans and is the highlight of this Tofu soba noodle dish. This is a great weeknight dish that makes delicious leftovers for the next day! Add this soybean-powered delectable dish to your weekly dinner rotation.
Ingredients:
1 package (250 g) Japanese buckwheat (soba) noodles
1 lb fresh Napa cabbage, roughly chopped (can be substituted for your favourite type of cabbage)
1 package (300 g) soft tofu, cubed
2 green onions, thinly sliced on bias
2 tbsp nori, thin strip (for garnish)
1 tbsp sesame seeds, toasted (for garnish)
Soba sauce
1 piece (10 cm long) dried kelp (konbu)
2 cups water
1 cup bonito flakes
½ cup mirin
⅓ cup sodium-reduced soy sauce
2 tbsp granulated sugar
1 tbsp sake
Did you know?
Buckwheat is a grain that can be used to make honey or flour, but is not the same thing as wheat. Internationally, buckwheat is grown in former Soviet Union, China, Poland, France and Japan to name a few. In Canada, Manitoba is the largest producer of buckwheat and in Ontario, buckwheat is actually commonly grown as a cover crop. For more information on Ontario buckwheat check out this resource from OMAFRA!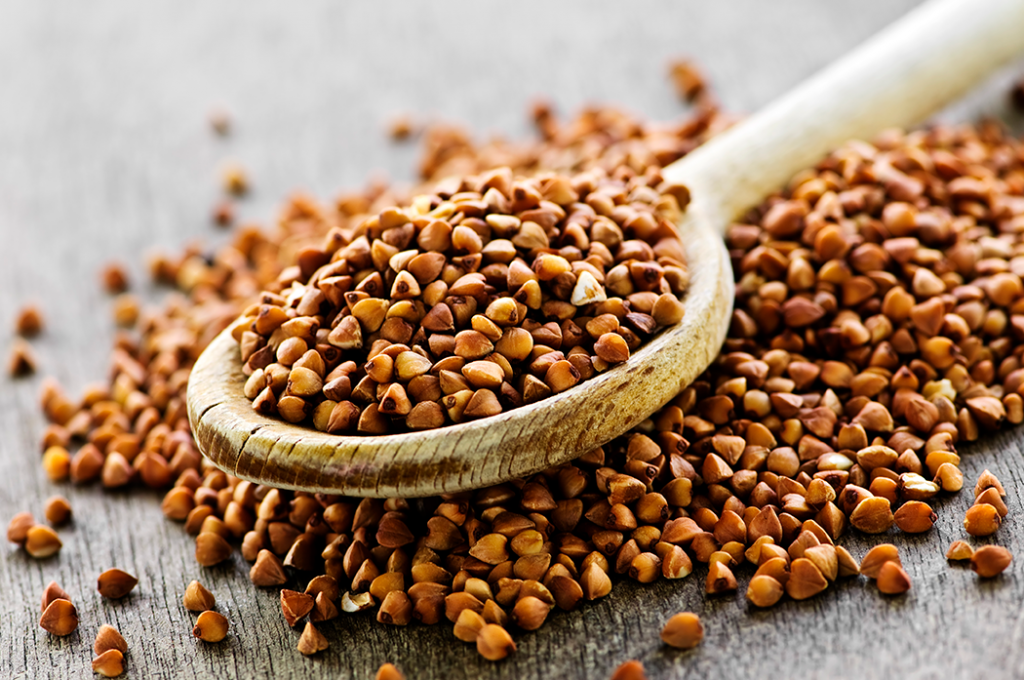 Directions:
For sauce: in a saucepan, add water and kelp, let sit for 15 minutes. Over medium heat, bring just to boil, remove kelp and discard.
Turn heat to low, stir in bonito flakes, and let simmer for 6 minutes. Add mirin, soy sauce, sugar and sake; return to a boil. Once boiling, turn off heat and strain through cheesecloth into heatproof measuring cup; set aside and let cool completely.
Meanwhile, bring a large pot of water to a boil, add noodles, and cook according to directions on packaging, about 5 minutes. Drian into a sieve and rinse under cool running water. Drain well and shake. Set aside to air-dry for 10 minutes.
In a skillet over medium-high heat, steam cabbage with 1/4 cup water, cover and let steam until just soft, stirring occasionally. Drain into a colander and press out water.
Toss together noodles, cabbage and 1 cup of soba sauce, divide among 4 bowls/ plates. Top with tofu, sprinkle with onions, nori and sesame seeds.
Serve with remaining soba sauce, adding as desired and tossing to coat.
Recipe inspired by Canadian Living.