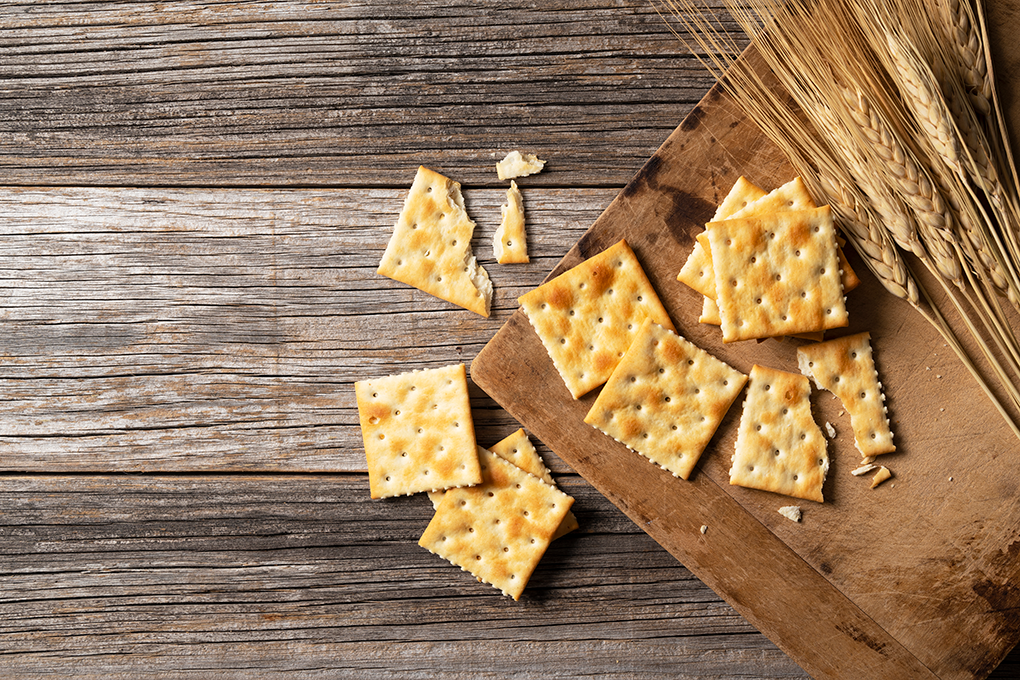 In the last of our farm to fork series, we have wheat! See the steps below of how wheat is harvested from the fields and ends up as the bread on your plate.
Fork: Ontario wheat thins
Step 6: Consumers, like you, purchase the flour from the grocery store, bring it home and make a delicious meal with it!
Step 5: From the food distribution center, the flour is sold to food retailers and supermarkets.
Step 4: Once the flour is packaged it is sent to a food distribution center.
Step 3: The grain elevator's merchant then sells the wheat to a flour mill. At the mill, the wheat undergoes a dehulling and grinding process that turns the wheat into flour. The flour is then packaged.
Step 2: Once the wheat is at the elevator, it is checked for quality to ensure that it meets standard that include a test to see the protein content of the wheat. It is then stored at the elevator.
Step 1: Once harvested, farmers sell their hard red spring wheat to grain elevators at a set price that was made via a contract that was set up prior to harvest, and sometimes even before the crop is planted.
Farm: In Ontario we grow four different types of wheat. Each variety of wheat is best suited to a different type of end product. Uniquely in Ontario, many farmers actually plant their wheat crops in September and October after soybean harvest. Winter wheat lives under the snow over winter and starts to grow in the spring. Then, winter wheat crops are harvested in the summer (July and August) and early fall (September) across the province.