Grilled cheese and tomato soup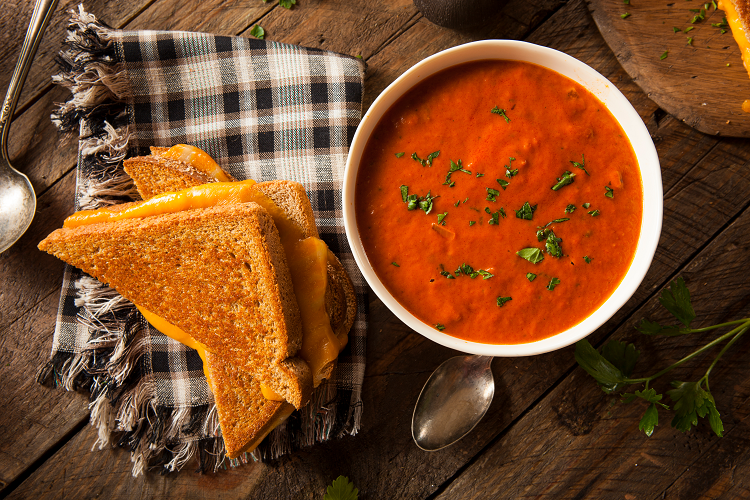 We're bringing one of your childhood favourites back to life with this recipe for grilled cheese and tomato soup. This easy tomato soup is served with a simple, cheesy grilled cheese sandwich.
Check out the recipe for our favourite whole grain grilled cheese recipe that pairs perfectly with this tomato soup!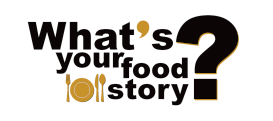 Yield: 8 cups
Prep time: 5 minutes
Cook time: 25 minutes
Ingredients:
4 tbsp unsalted butter
2 yellow onions, (3 cups finely chopped)
3 garlic cloves, (1 Tbsp minced)
56 oz crushed tomatoes, (two, 28-oz cans) with their juice, preferably San Marzano
2 cups chicken stock
¼ cup chopped fresh basil, plus more to serve
1 tbsp sugar, or added to taste
½ tsp black pepper, or to taste
½ cup heavy whipping cream, or to taste to combat acidity
⅓ cup parmesan cheese, freshly grated, plus more to serve
Directions:
Heat a nonreactive pot or enameled dutch oven over medium heat. Add butter then add chopped onions. Sauté 10-12 minutes, stirring occasionally, until softened and golden. Add minced garlic and sauté 1 minute until fragrant.
Add crushed tomatoes with their juice, chicken stock, chopped basil, sugar (or add sugar to taste), and black pepper. Stir together and bring to a boil then reduce heat, partially cover with lid and simmer for 10 minutes.
You can leave your soup with a chunky consistency, but if you like a blended/creamy soup, use an immersion blender to blend the soup in the pot to desired consistency or transfer to a blender in batches and blend until smooth (being careful not to over-fill the blender with hot liquid), then return blended soup to the pot over medium heat.
Add 1/2 cup heavy cream, 1/3 cup freshly grated parmesan cheese and return to a simmer. Season to taste with salt and pepper if needed and turn off the heat.
Ladle into warm bowls and top with more parmesan and chopped fresh basil. Serve with whole grain grilled cheese.
Tomato soup recipe from Natasha's Kitchen.