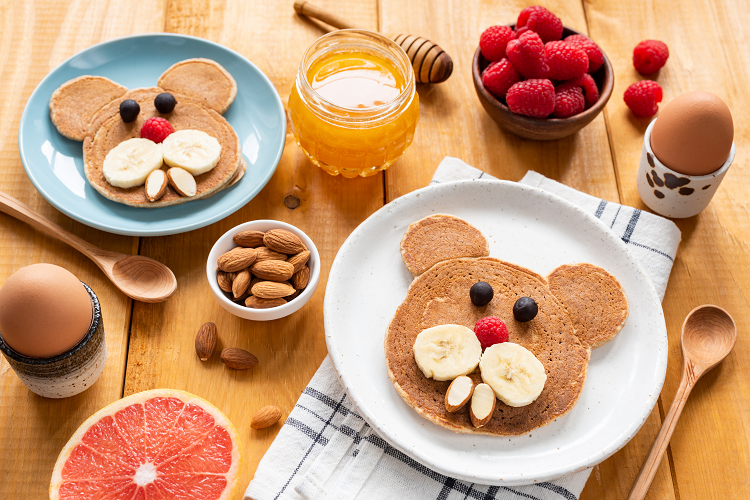 ​Pancakes are fun, but they're even more fun when they're cooked in shapes! Grab your squeeze bottle, follow this easy pancake recipe, and use you imagination to help your pancake art come to life!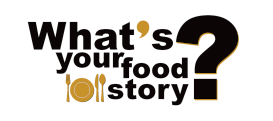 Yield: 4 servings
Prep time: 10 minutes
Cook time: 20 minutes
Ingredients:
1 ½ cups all-purpose flour
2 tbsp sugar
1 tbsp baking powder
1/2 tsp table salt
1 ¼ cups milk
1 large egg
4 tbsp unsalted butter, melted, plus more for skillet
1 tsp vanilla extract
Directions:
In large bowl, whisk together flour, sugar, baking powder, and salt. Set aside.
Warm milk in microwave (not hot). In a medium-sized bowl, whisk together milk, eggs, melted butter and vanilla extract. Whisk until smooth. Set aside.
Heat a large skillet (or griddle) over medium heat.
Make a well in the center of the flour mixture, pour milk mixture into the well and use a fork to stir until clumps of flour have disappeared, do not over mix. Add batter to squeezable bottle.
Lightly brush skillet with melted butter. Use bottle to create your pancake art. You can make animals, letters, numbers, symbols, fun designs, and more!
When edges look dry, and bubbles start to appear and pop on the top surfaces of the pancake, turn over. This takes about 2 minutes. Once flipped, cook another 1 to 2 minutes or until lightly browned and cooked in the middle. Serve immediately with warm syrup, butter, and berries.
Looking for pancake art inspiration? Check these out!
Recipe from Inspired Taste.