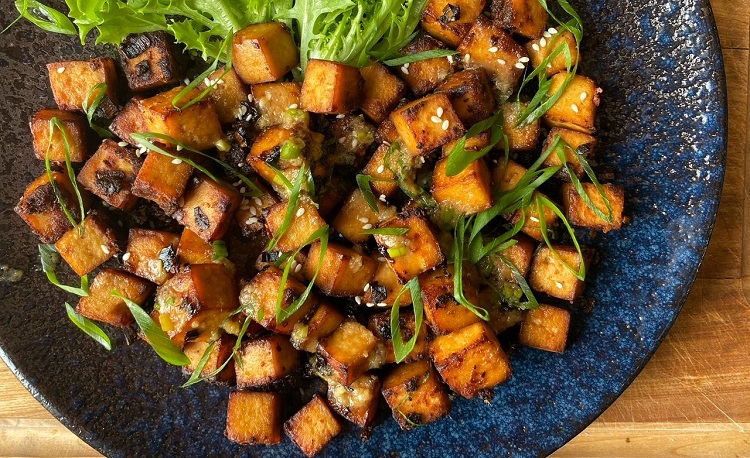 Did you know that soybeans are Ontario's largest field crop? This was news to me, and it made me think about my earliest memory of eating tofu. Sadly, it was bland and left me wondering, why am I eating this?
Created by Chef Paul Lillakas.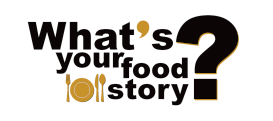 Yield: 4 servings
Prep time: 1 hour 30 minutes
Cook time: 30 minutes
Ingredients:
3 tbsp sodium-reduced soy sauce
2 tbsp canola oil
2 tbsp white vinegar
2 tbsp white miso paste
1 ½ tbsp packed brown sugar
1 tbsp sesame oil
1 tbsp freshly grated ginger
2 green onions, thinly sliced
1 400 block extra firm tofu, pressed between paper towels to remove excess water
Optional Toppings
Sliced green onions
Sesame seeds
Fried shallots
Directions:
In bowl, combine soy sauce, canola oil, vinegar, miso, brown sugar, sesame oil, ginger and green onions. Whisk to combine.
Cut tofu into 1/2 inch (1.25 cm cubes). Place into large shallow dish (10×10 inch pan works well). Pour marinade overtop. Gently toss to 6coat and arrange in single layer. Cover and let sit in fridge for minimum 1 hour.
Heat large non-stick skillet over medium heat. Reserve 3 tbsp marinade; set aside. Pour tofu and remaining marinade into pan. Cook, gently flipping frequently until caramelized on all sides, about 10 minutes. Remove from heat. Drizzle with reserved marinade.
Serve over steamed rice, salad, in lettuce wraps with stir-fried vegetables.