Litterless lunches for summer adventurers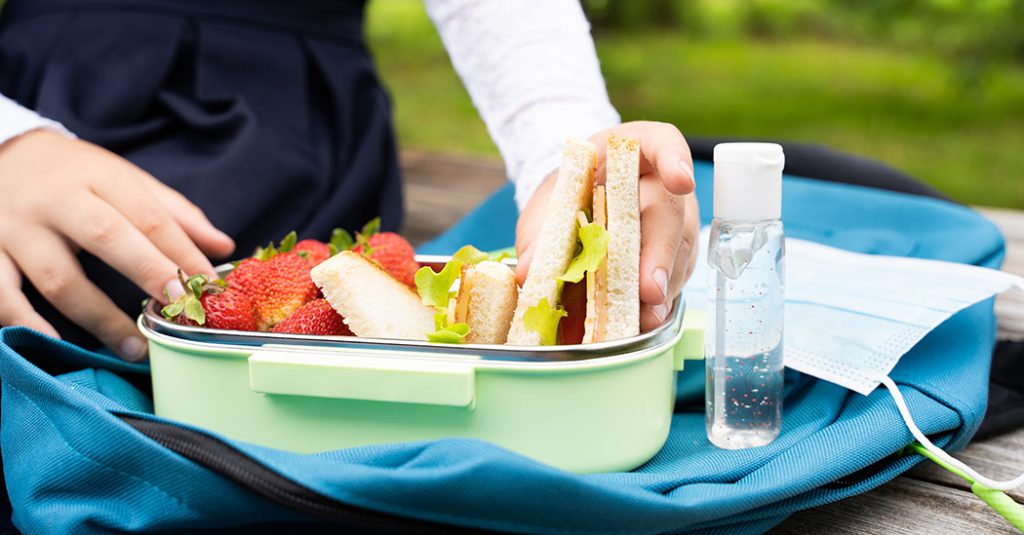 Litterless lunches are perfect to take with you on all of those fun adventures you only could only dream about during the winter months. Your adventures could include a long hike, a canoe ride, a bike ride, a trip to the beach, or a family outing!  Now, as you embark on your day-long summer adventures and you have your grain-based picnic lunch packed, you may run into the issue of having no garbage's around and not wanting to carry the garbage from lunch with you for the rest of the day. This is where litterless lunches come in handy.  
Litterless lunches mean packing a lunch that has a little waste as possible and the goal being to have no garbage at all. Here are our top tips for helping you reduce your waste and be environmentally friendly by packing a no-waste, litterless lunch!
Litterless lunch tip #1- Get the gear 
Gearing up for a litterless lunch may mean purchasing some stackable reusable containers that will fit easily in any backpack or adventure bag. Additionally, if you or your family enjoys drinking out of straws, try investing in some stainless steel or silicone straw that help reduce waste and can be more cost-effective than buying single-use plastic ones. Did you know some reusable straw or utensils can be made using wheat straw or corn stalks? The grain fibres are great in making reusable plastics.
Washable pouches may also be a great addition to your litterless lunch gear because they can be more cost effective than the single use bags, they can pack easily and are more flexible than a container, and they can reduce your plastic waste due to their ability to be used time and time again. Finally, don't forget your lunch bag; investing in a reusable lunch bag can help to keep your lunch together and can help to keep your favourite snacks cold.
Litterless lunch tip #2- Buy in bulk
Because you are going to pack your adventure lunch in reusable containers there is no use in buying products that come in single serving packages. Buying products in bulk rather than individually wrapped portions, can actually be more cost effective for your wallet while helping the environment at the same time. Next time, buy that big bag of roasted whole grain soybeans rather than the individually wrapped ones.
Litterless lunch tip #3- Last night's leftovers are today's lunch treasure
Did you try our whisky soy porkchops last night and have some leftover? Take yesterday's leftovers on today's adventure by packing it in a reusable container. When you use leftovers the very next day on your adventure rather than letting them sit in the fridge, you can reduce food waste! Yay! Sometimes it is even beneficial to take last night's leftovers are turn them into a brand-new dish for you to enjoy. Check this cookbook from the University of Guelph on 2 in 1 meals that are delicious dinners and turned into a new dish using leftovers.
Once you've got your grain-based picnic packed, use these tips to make those picnics litterless for your sake, and for the sake of the environment.