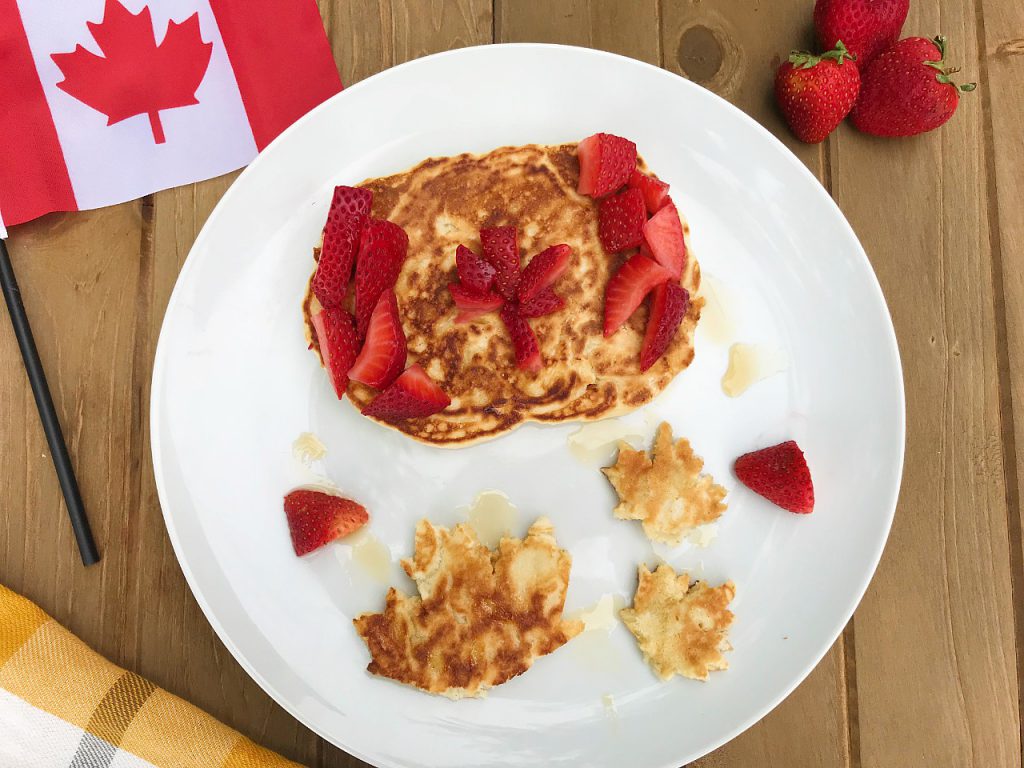 Wake up to maple leaf pancakes on July 1! We've got two great ideas to make your next pancake breakfast super festive. Top your pancakes with cut strawberries in the shape of the Canadian flag or use a maple leaf cookie cutter, cut your pancakes into the Maple Leaf shape!
Yield: 4 pancakes
Prep time: 5 minutes
Cooking time: 5 minutes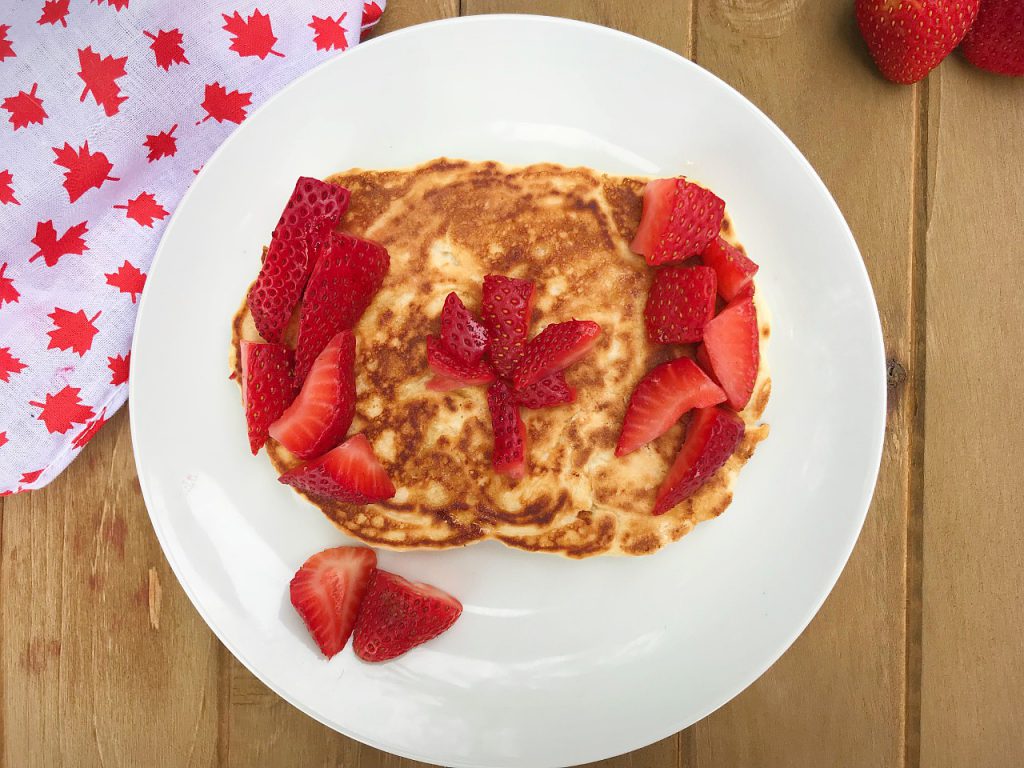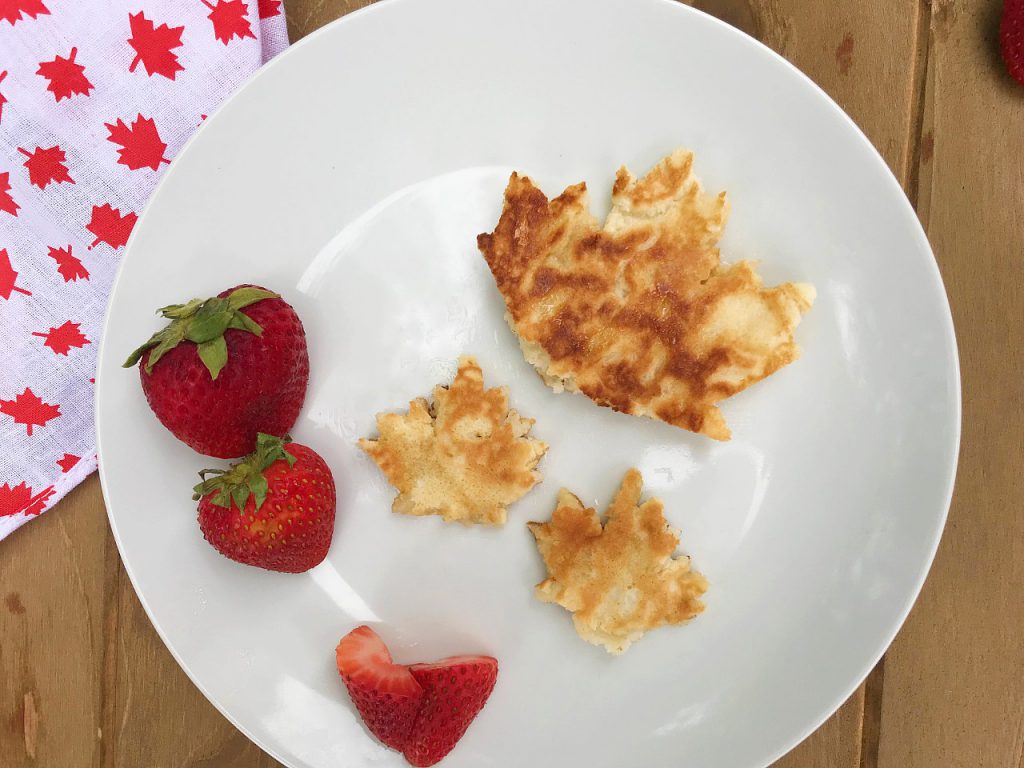 Ingredients
1 cup (250 ml) whole wheat flour
⅔ cup (160 mL) wheat bran
½ tsp baking powder
2 tbsp (30 ml) granulated sugar
¼ tsp salt
1 cup cottage cheese
4 eggs
⅓ cup milk
½ tsp vanilla
1 tsp soy oil
Handful of strawberries, cut in half
Maple syrup
You will also need a maple leaf cookie cutter to cut these pancake into maple leaf shapes!
Directions
Add flour, wheat, baking powder, sugar and salt in a mixing bowl. Mid well
In a separate bowl, stir together cottage cheese, eggs, milk, vanilla and soy oil.
Stir wet ingredients into dry ingredients until well mixed. Add small amounts of milk if too thick.
Heat a frying pan over medium heat and add a spoonful of pancake mixture to the heated frying pan.
Cook until golden brown on both sides
Arrange cut strawberries on edges and in middle of pancakes to create our Canadian Flag look alike.
Cut pancakes out using a maple leaf cookie cutter for maple leaf shaped pancakes!
Top with maple syrup.