Homemade chocolate chip cookies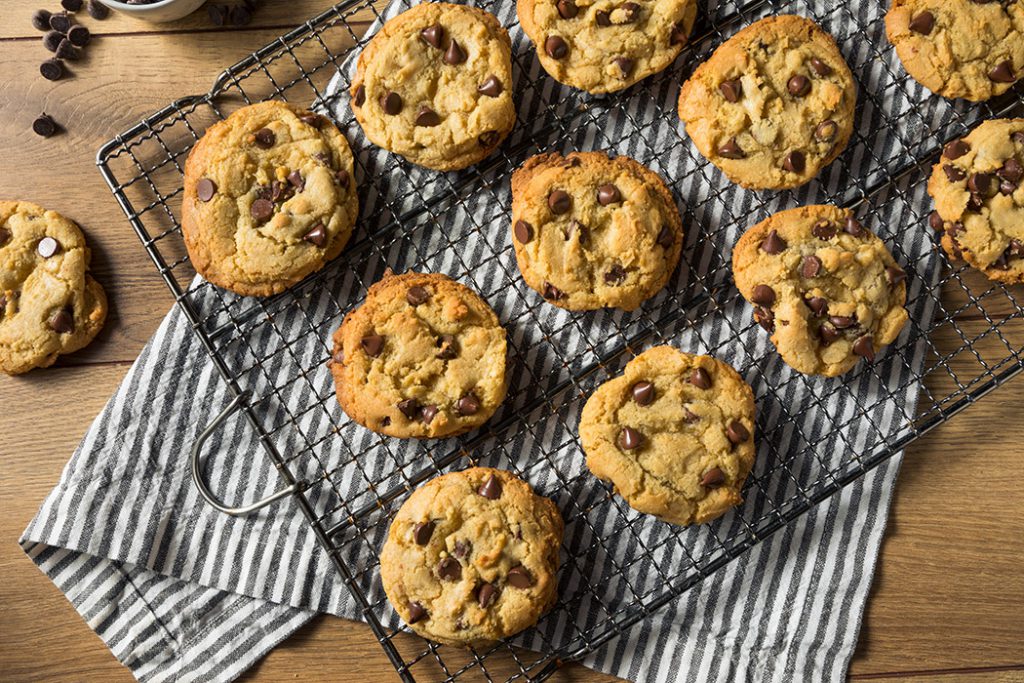 These classic cookies are sure to fill your house with the delicious smell that can only be associated with the baking of fresh chocolate chip cookies. Made with the goodness of Ontario wheat, these decadent cookies are sure to put a smile on your face!
Yield: 24 cookies
Prep time: 20 minutes
Cook time: 50 minutes
Ingredients
1 ¼ cups all-purpose flour
1 ¼ cups whole wheat flour
1 tsp baking soda
1 tsp baking powder
¾ tsp salt
2 sticks (1 cup) unsalted butter, room temperature
1 cup light brown sugar, packed
⅓ cup granulated sugar
2 tsp pure vanilla extract
2 large eggs
2 cups milk chocolate chips
Directions
Preheat oven to 350°F with racks in the upper and lower third positions. In a small bowl, whisk together flours, baking soda, baking powder and salt; set aside. In the bowl of a stand mixer fitted with the paddle attachment, beat butter and sugars on medium speed until light and fluffy, about 3 minutes. Add salt, vanilla, and eggs; mix to combine. Reduce speed to low and gradually add flour mixture, mixing until just combined. Mix in chocolate chips.
Using a tablespoon measure, drop heaping portions of dough about 2 inches apart on lined baking sheets.
Bake until cookies are golden around the edges, but still soft in the center, 8 to 10 minutes. Remove from oven and let cool on baking sheet 1 to 2 minutes. Transfer cookies to a wire rack and let cool completely. Store cookies in an airtight container at room temperature up to 1 week.