Holiday Gift Guide using Ontario grains!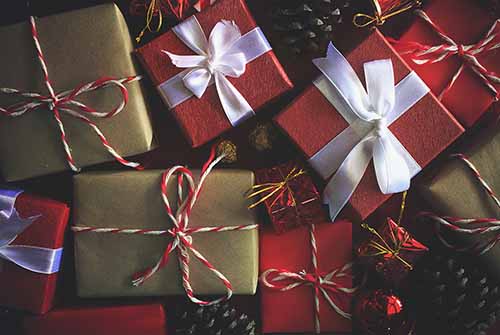 Its that time of the year again! While #YourFarmers are still working through finishing up 2018's harvest, many of us are starting to enjoy the festive season. But, do you have some people on your list that still need a gift? You're in luck, Ontario grains not only make some delicious food but they can used in some neat gift ideas as well! Scroll down to see our suggestions for giving the gift of Ontario grains this year and follow us on Pinterest! Many of these gift ideas were inspired by our gift giving guide on Good in Every Grain's Pinterest!
Barley
For the craft beer lover in your life, giving the gift of local Ontario beers is always sure to be a win! Many Ontario craft brewers are sourcing barley as one of their main ingredients, simply head to your local beer store and read the labels for Ontario brewers that are listing barley under their ingredient list!
Corn
Give the gift of prepared baking mixes! Our Cornmeal Muffins with Chives are the perfect comfort food recipe to be used all winter long as a perfect side to stews, soups and chilis. And, by pre-measuring and storing in a mason jar it also makes the perfect gift for the baker in your life! To make these jars simply, 
Place dry ingredient in bowl
Mix well
Pour ingredients into jar
Make sure jar has an airtight, sealed lid to ensure your gift remains fresh! 
Write wet ingredients  and baking instructions on a card or tag and attach to jar.
Decorate jar as festive as you choose! We're thinking of ribbons, bows and a nice card attached!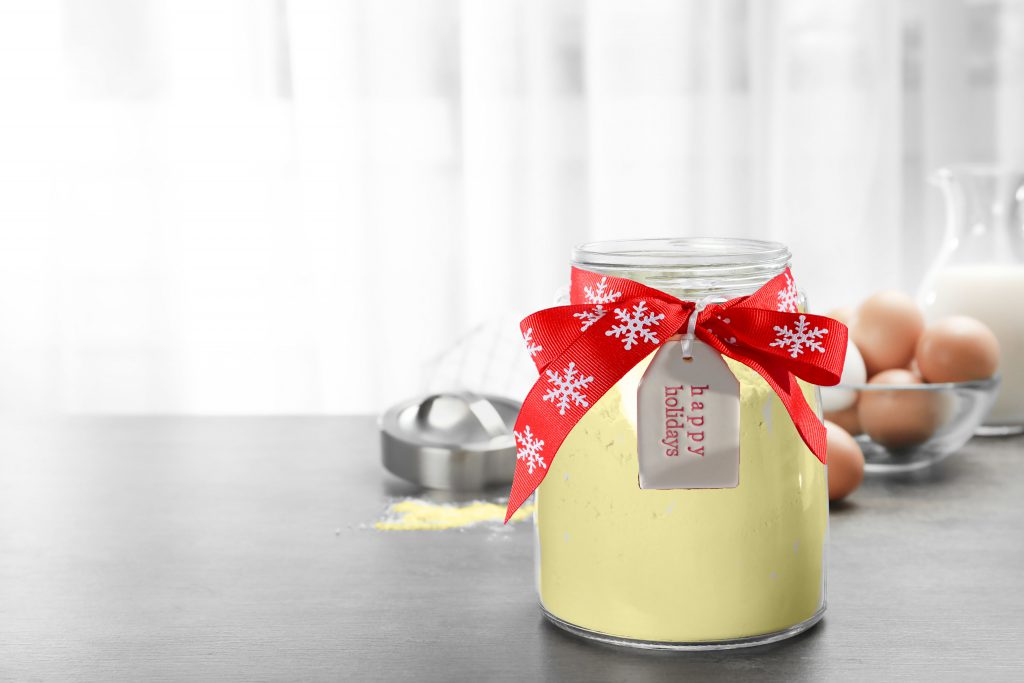 Oats
Oats are incredibly healthy for our bodies especially when in oatmeal form. But, oatmeal is also really good for our skin as well! Oats have natural moisturizing qualities and make the perfect skin scrub for dry, rough skin (a sure thing for this cold weather). To make our Oatmeal Skin Scrub you'll need:
1/2 cup oatmeal
1 Tbsp brown sugar
2 Tbsp sugar
1 tsp baking soda
6 Tbsp of Oil
Blend oatmeal into a powder, combine with other dry ingredients.
Add oil to mixture until it is a thick scrub NOT liquid.
Stir mixture well and add into an airtight container
Decorate and its ready to be gifted!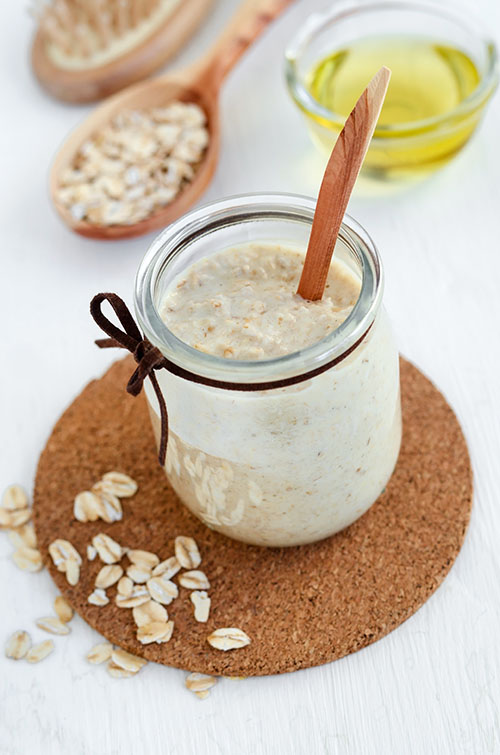 Soybeans
Soybean oil is used to make many wax based products including candles. They can be purchased from any home goods store or can be made at home. We found some easy step by step guide on how to make Soy Candles here and here!
Wheat
Salt dough ornaments are made from flour, salt and warm water! They are the perfect craft to do as a family and make the perfect gift for someone looking for a festive decoration this season! Check out our recipe and picture inspiration for Salt Dough Ornaments here!