#TrainWithGrains Tuesday Tip 13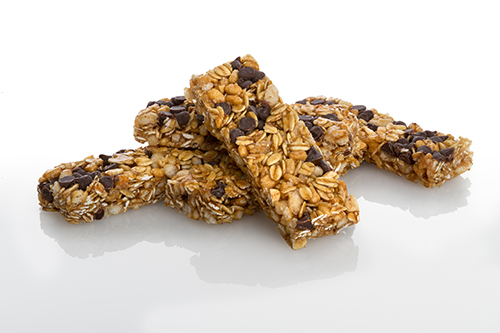 We know how hard it is to ensure you and your family are enjoying a healthy lifestyle that includes whole grains. Every Tuesday we will release a #TrainWithGrainsTip that will help you include whole grains into your healthy lifestyle.
Our #TrainWithGrainsTip this week is:
Tip #13
Granola bars are a great on the go snack. Our Whole Grain Granola is perfect for those wanting to try their hand at making homemade granola- simply add honey, place into bar shape and let cool in the fridge to take this granola on the road.
Store bought granola bars are still a great option, but keep in mind a these tips to make sure your getting the healthiest option:
Read ingredient list: Make sure to choose bars that include fruits, vegetables, nuts, seeds, and whole grains. A lot of granola bars can have processed ingredients, so try to look for the ones with the most amount of whole foods included.
Watch the sugar content by reading the nutritional analysis on the back of the box. Try to go for bars with limited refined sugars.
Make sure your getting your fiber! Fiber is a non-digestible carbohydrate found in plant foods. It is an important part of a healthy diet and plays many roles in the body. Fiber may help to regulate your digestive tract, lower blood cholesterol levels and helps to keep you full longer! Canadian women need 25 grams of fibre per day and men need 38 grams of fibre per day.
A variety of snacks is key to a healthy balanced lifestyle. While granola bars are a great on the go snack, don't forget to incorporate other snacks into your meal plans: think dried fruits, fresh vegetables, nuts, yogurt, whole grain crackers etc.
Read more #TrainWithGrainsTips for other snacking ideas!