#TRAINWITHGRAINS Recipe: Oatmeal Fruitcake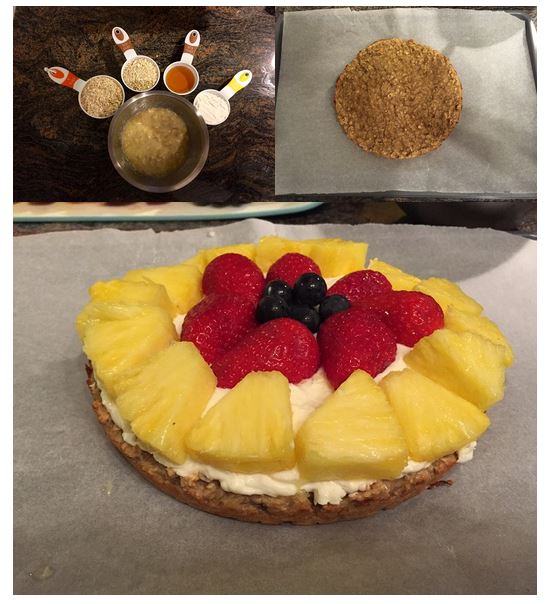 This year we're teaming up with the Canada Running Series to bring you the best pre and post-run recipes to fuel your marathon training! Each week we'll feature a new and unique recipe from one of our CRS Community Leader Ambassadors. This week Alyssa Cheung has a recipe that will satisfy any sweet tooth! This Oatmeal Fruitcake is the perfect healthy treat to enjoy the Sunday evening after your long run. Do you have a recipe you'd like to share? Share a photo on Twitter or Instagram using the hashtag #TrainWithGrains for your chance to win a "Good in Every Grain" Prize Pack valued at $50!
Every runner's favourite meal has to be dessert! Most runners like myself probably run just to feel less guilty about having an extra serving of dessert. So, fittingly one of my favourite go to dessert recipe is an oatmeal fruitcake!
This recipe is great because it can double as breakfast since it's made with oatmeal and has fruit (at least that's what I tell myself)! It's super simple to make and tastes great.
Oatmeal Base
1 1/2 Cups Oatmeal
3 Tbsp Honey
1/3 Cup Flour
3 Ripe Bananas Mashed
Mix all the ingredients together and pour into round tin baking pan. Bake at 375C for 25-30 minutes. You should see the edges browning when it's ready.
Pop the oatmeal base onto a cookie sheet and let it cool. While the base is cooling you can begin on the icing.
"Icing" Layer
2 Cups Vanilla Yogurt
1/2 Cup of Cool Whip
Combine and spread on cooled oatmeal base. Top with your favourite fruit; I put pineapple, strawberries, and blueberries on mine!
It's super easy to make and a great treat after any run (or even before)!
* Share your favourite pre or post run snack or meal on Twitter or Instagram using the hashtag #TrainWithGrains for your chance to win a $50 "Good In Every Grain" prize pack! We're choosing one winner every week until STWM!