Spring planting starts south of the border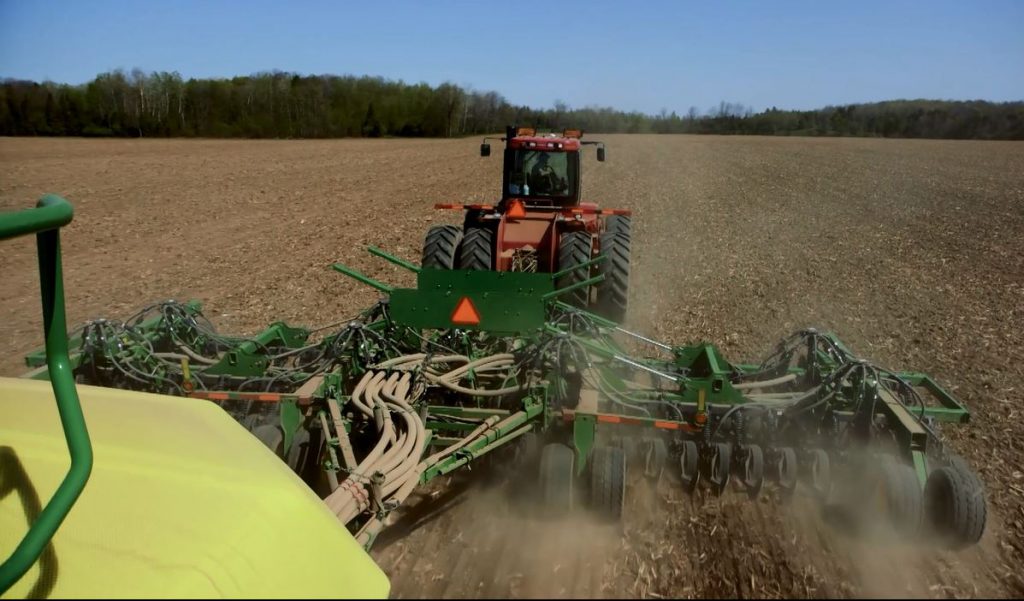 Even though it might feel like winter has just ended in Canada, our friends to the south are already in the middle of corn and spring wheat planting. The weather in the USA has a lot to do with this: since most of their country is in a slightly warmer climate than ours, their snow disappears a little quicker, and ground warms up faster. In some areas in the Southern USA, such as Arkansas and Missouri, they are even planting soybeans already. Ontario won't see soybean planting this year until May–that is, if the weather cooperates. Their timeline is so much earlier than ours that many American farmers are already behind the annual averages in most places for corn planting this year. It is very important to get corn and soybeans planted in a timely fashion so that they can start accumulating heat units (the cumulative amount of heat over a whole summer that is necessary for a crop to grow) and/or growing degree days.
Soybeans and corn are grown in various heat unit/ growing degree day ranges. Heat units accumulate throughout the growing season and determine how quickly the growth and development of a crop occurs. Heat units can also determine when certain pests might arrive that could harm various plants. A corn plant that is planted in Kentucky would never be able to reach maturity in Ontario as there are not enough heat units accumulated throughout the growing season in Ontario to produce a fully mature plant.