Oatmeal cranberry mini chip cookies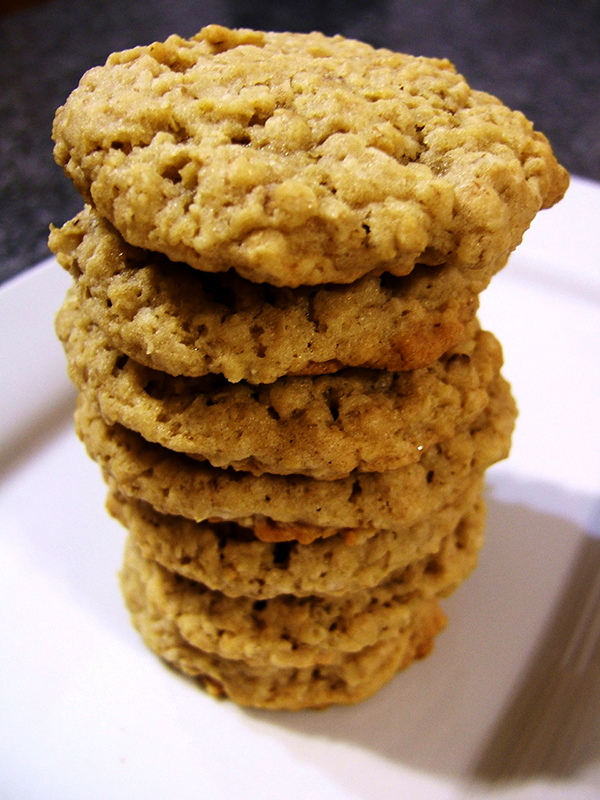 Sometimes you want a simple cookie that will be the perfect snack alongside a cup of coffee or tea or even a glass of milk. Oatmeal cranberry mini chip cookies fit the bill and are perfect to freeze to pack in lunches for the kids.
Yield: 4 dozen cookies
Prep time: 10 minutes
Cook time: 10-12 minutes
Ingredients
1 cup (250 mL) butter, softened
1 cup (250 mL) packed brown sugar
1/2 cup (125 mL) granulated sugar
2 eggs
2 tsp (10 mL) vanilla
1 1/2 cups (375 mL) all purpose wheat flour
1 tsp (5 mL) baking soda
1 tsp (5 mL) cinnamon
1/2 tsp (2 mL) salt
3 cups (750 mL) large flake oats
3/4 cup (175 mL) dried cranberries
1/4 cup (60 mL) mini chocolate chips
Directions
In a large bowl, beat butter and sugars until fluffy. Add eggs, one at a time beating well after each addition. Beat in vanilla.
In another bowl, whisk together flour, baking soda, cinnamon and salt. Add to butter mixture and stir until combined. Add oats, cranberries and chocolate chips; stir until well distributed.
Drop onto parchment paper-lined baking sheets by rounded tablespoonfuls and bake in a 350-degree oven for about 10 to 12 minutes or until light golden brown. Let cool slightly on baking sheet; remove to a cooling rack. Let cool completely. Store in a sealed container to retain moistness.