Gluten-free creamy polenta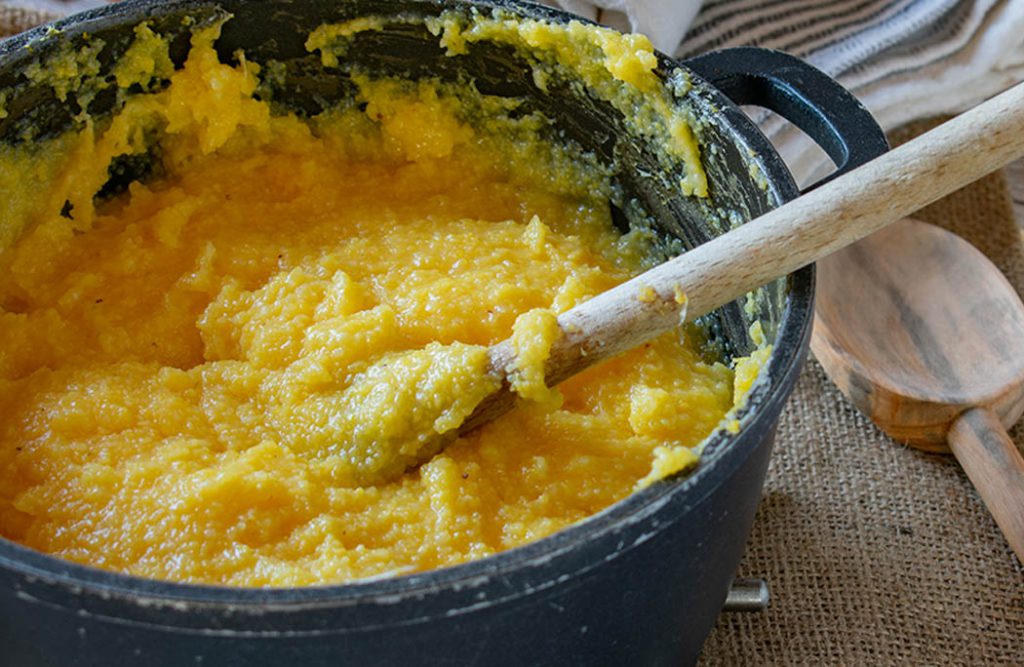 Looking for a gluten free polenta recipe? Look no further!
Yield: 4 servings
Prep time: 10 minutes
Cook time: 30 minutes
Ingredients
Ground polenta – 400g
Vegetable stock – 3L (13 cups)
10% Cream- 500ml (2 cups)
Unsalted butter – 100g (1/2 cup)
Shallots – 3 minced
Double smoked bacon – 100g minced (about 5 slices)
Garlic cloves – 2 minced
Bay leaf – 1
Olive oil – 2 tbsp
Rosemary – 1 sprig minced
Kosher salt – to taste
Cracked pepper – to taste
Directions:
In a heavy bottom pot, sweat off 3 minced shallots, garlic and minced bacon in 2tbsp of olive oil
Deglaze with 100ml white wine, reduce by 2/3rd
Add the vegetable stock and bring to a simmer. Once simmering, whisk in the ground polenta and reduce the heat to a light simmer
Add the bay leaf and minced rosemary and simmer
If the polenta begins to get too stiff, add 100ml of water or stock at a time until the desired consistency is achieved keep in mind, you will be adding some cream to finish as well
Once the polenta has had a chance to simmer (about 20 mins) finish with light cream, salt and freshly cracked pepper and it's ready to go!