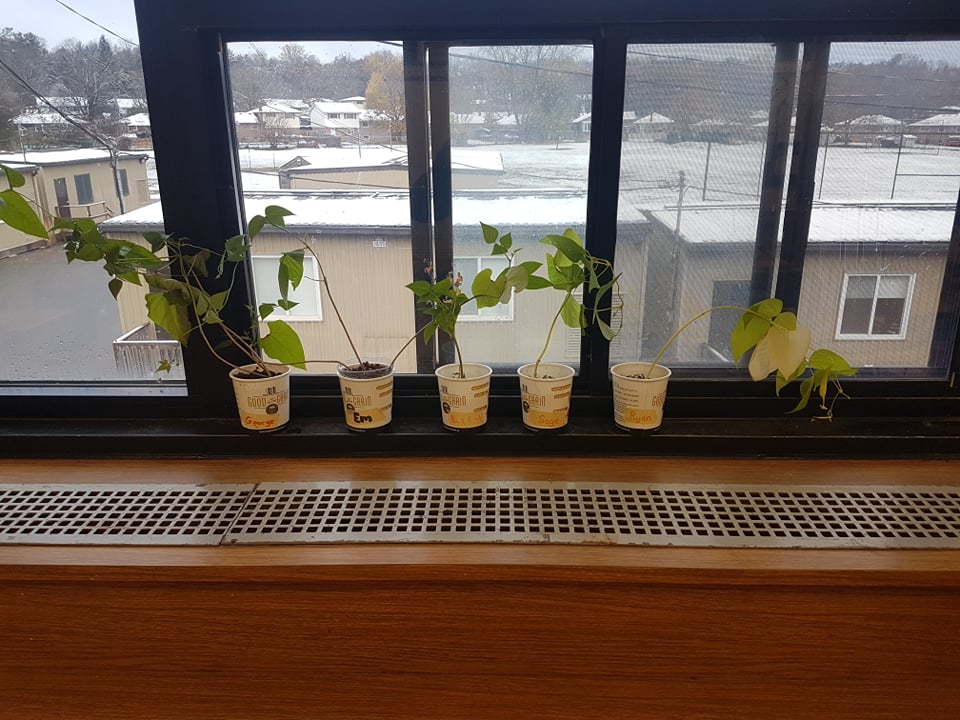 It's soon time for spring planting indoors, and our popular What's Growing ON? seed kits are on their way back to classrooms this year. Students learn what is essential to give grain plants the best possible conditions for their journey from seed to sprout to transplantable nursling. They sow and water their own little grain seed in a small container handily kept near a classroom window. They make sure it's cared for, much like farmers do with their own crops on a much larger scale! Kids enjoy comparing their own plant's progress with those of their classmates. They like to learn how food crops are grown, and what better way than starting at the beginning: getting their hands into the soil and being amazed by the life cycle of a plant!
Seed kits are free and due to their popularity must be ordered early in the school year. The 24,000 kits for this spring have already been spoken for, but you can get a heads-up when they become available again by subscribing to the Good in Every Classroom newsletter. Click here to fill out the short request form.  While you're there, check out the links: teachers have sent in tips for making their students' green-thumb endeavours a success. They've also suggested that seed kits can be used for other types of learning, like math and science, among others.
You'll find a downloadable free guide in both French and English for teachers and parents, and find out what's included in the seed kits. Don't miss out on this valuable, handy, fun resource for teaching kids about agriculture… the basic building block for everything they eat, and more. While you're helping them learn about the part that Ontario grains play in their lives, you can open their eyes to the fact that grains are in many products we use in our homes: lotion, paper, glue, shampoo, and more. Bet they haven't thought of that!