Helping hands for mental health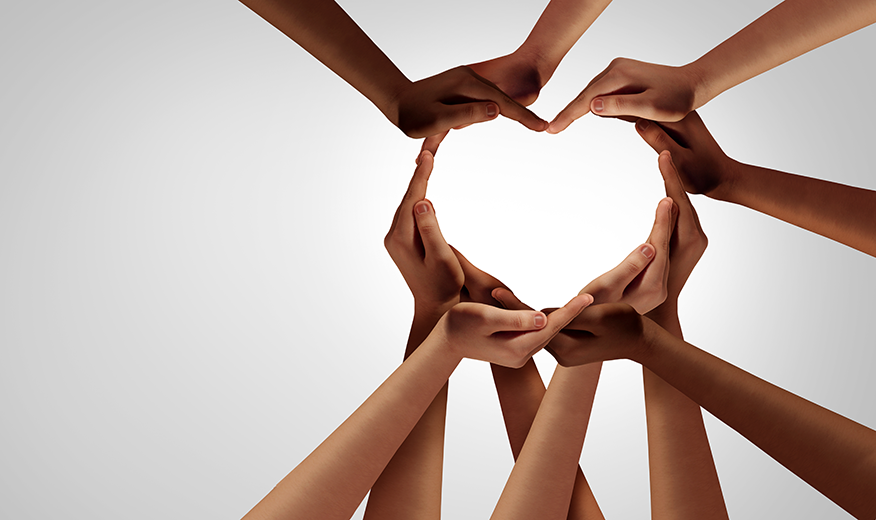 Teaching is a high-stress occupation. The responsibility is huge, but it comes with many things outside of teachers' control—changing educational policies, pressure from parents, keeping up with new pedagogical practices, and most recently, the COVID-19 pandemic. (Canadian Teachers Federation, 2020)
Similarly, agriculture producers have high stress levels, with 75% of farmers reporting mid to high stress levels. (Do More Agriculture Foundation) They help all of us, but so much of what they do is controlled by conditions outside their control—weather, labour, crop prices, plant diseases, equipment issues, and consumer opinions.
One thing you and your students can do to keep mental health healthy is a good deed for someone else. There is plenty of research showing that being pro-social reinforces our sense of being connected to others. It gives us that warm glow when we make a donation or do something nice for someone else. (And while your students are having fun by giving, they are exercising their social-emotional learning skills. Win-win!)
With the January post-holiday emotional crash followed by the mid-winter blues, the days can feel a bit bleak. You can beat those blues with a fun and simple exercise in your classroom! Ask your students to share their appreciation of what farmers do by writing them a thank-you note or making them a card. Feel free to share students' reactions to writing their notes.
Send them to Grain Farmers of Ontario and we will share them with hard-working farmers around the province! Next month, we will showcase students' notes and cards in our blog.
Mail them to:
Grain Farmers of Ontario
Attention: Brianne Curtis
679 Southgate Drive
Guelph, Ontario
N1G4S2
Or scan and email them to: bcurtis@gfo.ca