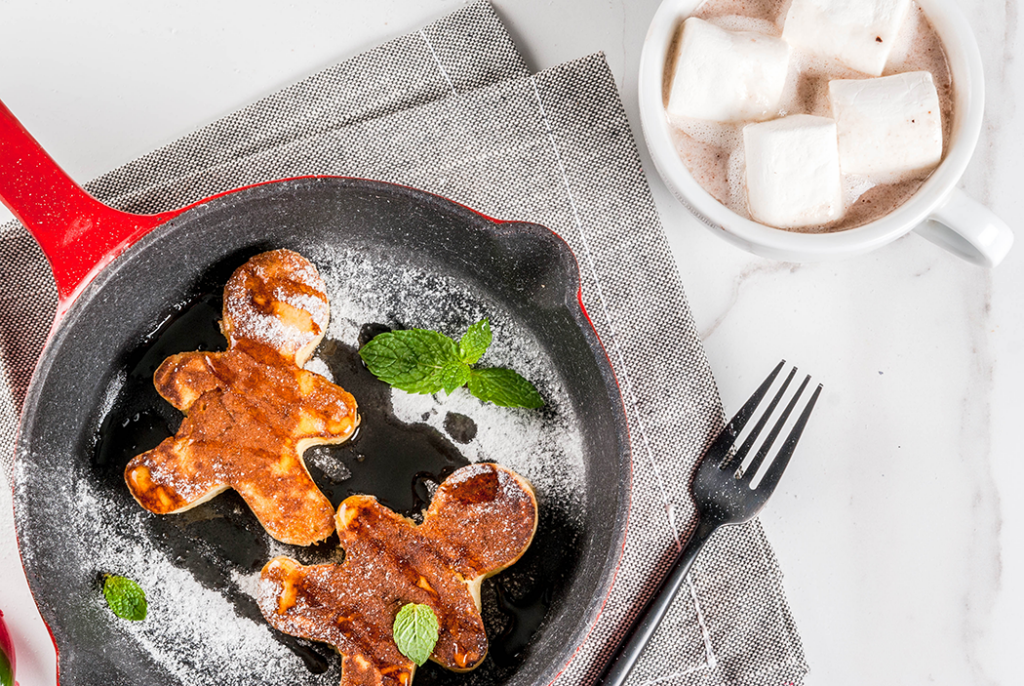 Serve the flavours of the holidays for breakfast with this easy to make Gingerbread pancakes. Got festive cookie cutters at home? Try cutting out fun shapes once they are cookies, or pour your batter into the shapes while on the griddle (don't try this if you are using plastic cookie cutters).
Yield: 10 pancakes
Prep time: 5 minutes
Cook time: 5 minutes
Ingredients:
1 cup all-purpose flour
1 tablespoon sugar
1 teaspoon baking powder
1 teaspoon ground ginger
1/2 easpoon ground cinnamon
1/2 teaspoon baking soda
1/2 teaspoon salt
Pinch ground cloves
1 cup buttermilk
1 egg
2 tablespoons molasses
1 tablespoon vegetable oil
Maple syrup and whipped cream for topping, optional
Directions:
In a bowl, combine the first eight ingredients.
Combine buttermilk, egg, molasses and oil; add to dry ingredients and mix well. Pour batter by ¼ cupful onto a lightly greased hot griddle; turn when bubbles form on top of pancake.
Cook until second side is golden brown
Serve with maple syrup and whipped cream.
Recipe from Taste of Home, © 2022