Resource alert! Food literacy for Kids 2-18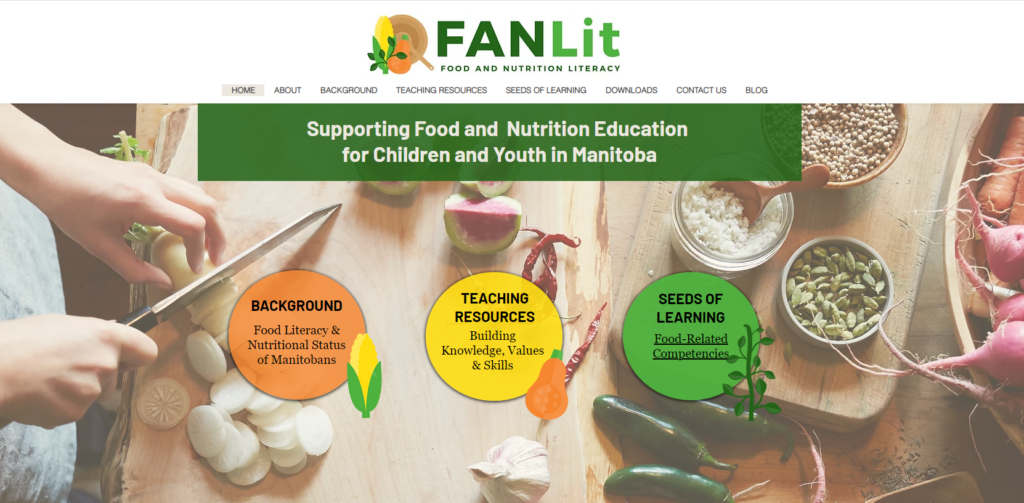 A Framework of Food Literacy Development for Children and Youth from 2-18yrs
"We live in an incredibly complex foodscape. The widespread availability and marketing of highly processed foods in most countries has eroded food skills and knowledge, negatively impacting population health and well-being. These trends are further impacted through often erroneous or misleading food and nutrition information on social media and other platforms. We are also increasingly aware of the impact of food production and consumption on the Earth's sustainability. Consequently, the ability for people to maintain health and well-being of themselves and the planet, through food and nutrition, has paradoxically become more difficult. This is especially concerning for children and youth as they develop to become tomorrow's adults." Fanlit.org
From the University of Manitoba and the Canadian Home Economics Foundation, FanLit's food literacy organization "advocates for a more holistic approach that includes the importance of culture, positive food and sustainability, as well as nutrition, and is grounded in child development pedagogy and traditional knowledge". Aligned with the Ontario Health and Physical Education curriculum, FanLitprovides valuable resources and tools for K-12 educators that will easily translate into age-appropriate lesson ideas for Ontario's students.
From the concept of healthy nutrition and the necessity of food safety and hygiene, to shopping skills needed by informed consumers and the recognition of industry marketing strategies, this web resource will help teachers connect students to every aspect of the food they eat. Do all children have enough to eat every day? Do certain foods have an effect on how we feel? What about national and international conditions and events; do they have an impact on what is available on our local grocery store shelves and how much it costs?
If you're a teacher searching for real-life examples to enrich your lessons and engage students in critical thinking about their world – not to mention some of the basic building blocks of life — consider food literacy and agriculture education and you won't be disappointed. FanLit's charts are comprehensive, detailed, well thought out, and will help you guide your students along the path toward comprehensive food literacy.
For full details, visit fanlit.org and download their Seeds of Learning: Food Literacy Progression Competencies.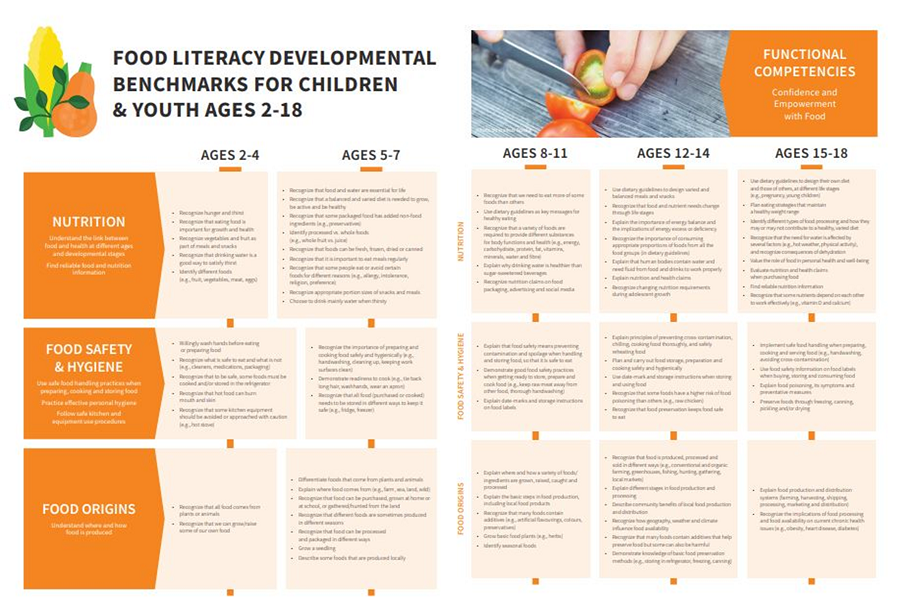 Remember to check out our blog for resources that will support you in teaching many of the competencies outlined on the fanlit.org website. We are all about helping your students understand food origins (where and how their food is produced) and many of the competencies too!