Meet #YourFarmers: Janet Smaglinski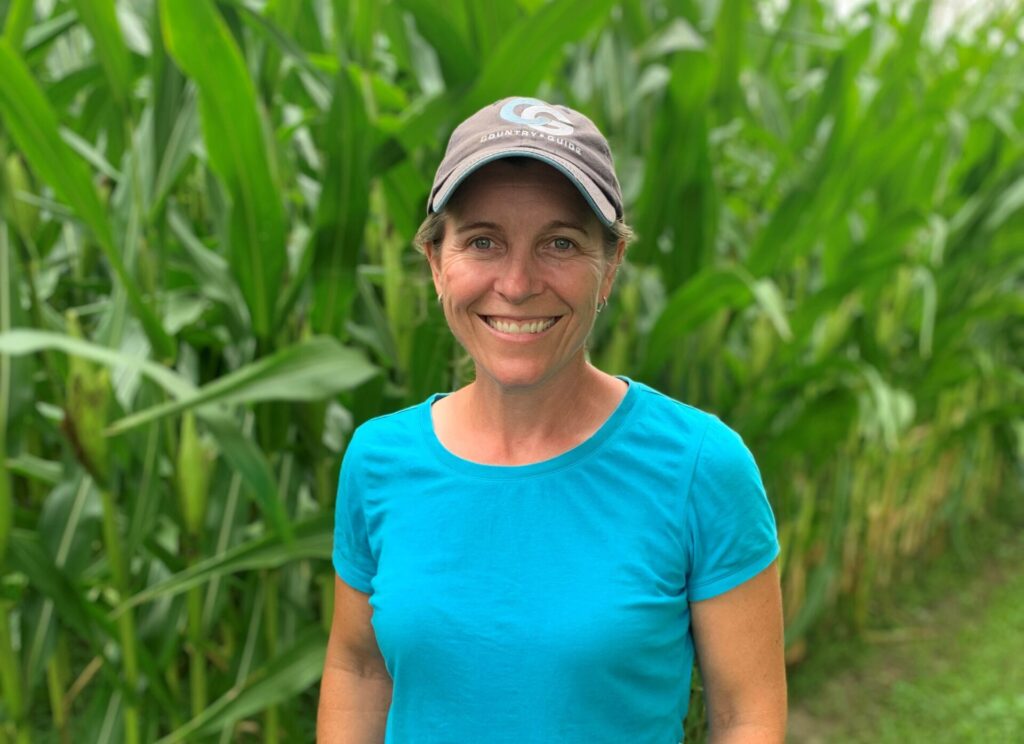 I was raised on a hog/cash crop/seed grain production farm. I am the oldest of 3 girls and from a young age we all had chores and helped when and where we were needed. I was 9 years old when I started running the combine during harvest season because I was too small to run wagons back and forth and unload into augers. Even though I was pretty young , I had already logged a lot of seat time as a passenger, so I didn't need a lot of coaching or coaxing. I always enjoyed using equipment and being a part of the food cycle. I think that is part of the reason that I chose to remain closer to home and attended Kemptville College where I took my double diploma in Field Crops, Beef Cattle Management and Dairy Nutrition.  After graduation I came home and started working with my Dad full time. 
In 1998 I got married and that fall we shipped the last of the hogs as we saw prices plummet and it was no longer financially viable. We focused on cash crops and seed grain production and have tried many different crops and techniques to help improve our soil health, efficiency and profitability.
As they say time flies and I have now been working with my Dad for over 25 years. I wear many different hats sometimes as I still help with all aspects of the farm including doing all the record keeping.
I don't have a lot of spare time outside of farming but do enjoy spending time with my husband and my now almost grown up children, who are 19 and 16. Just saying that makes me feel so old!
My husband and his parents have a farm equipment dealership and farm as well, which doesn't leave much time for anything extra. My son absolutely loves haying season and the summer off school so he can farm. As you can imagine summer holidays are hard to make happen so we wait until winter when things are a little quieter. We all enjoy day and weekend trips snowmobiling and the occasional ski day.
My youngest sister is also farming with my Dad and I, and we are now trying to make plans to transition the farm for future generations, a task that is not that easy to get started but necessary if we want to be able to continue farming
I feel I have been very blessed to have been able to enjoy this lifestyle, working with my family and raising my kids in a similar way. Farming is not for everyone and there are many days when you wonder if there was something easier, but it is very rewarding to be able to look out over the fields and see your progress growing and blooming and to me that is satisfying.