Spring planting on the farm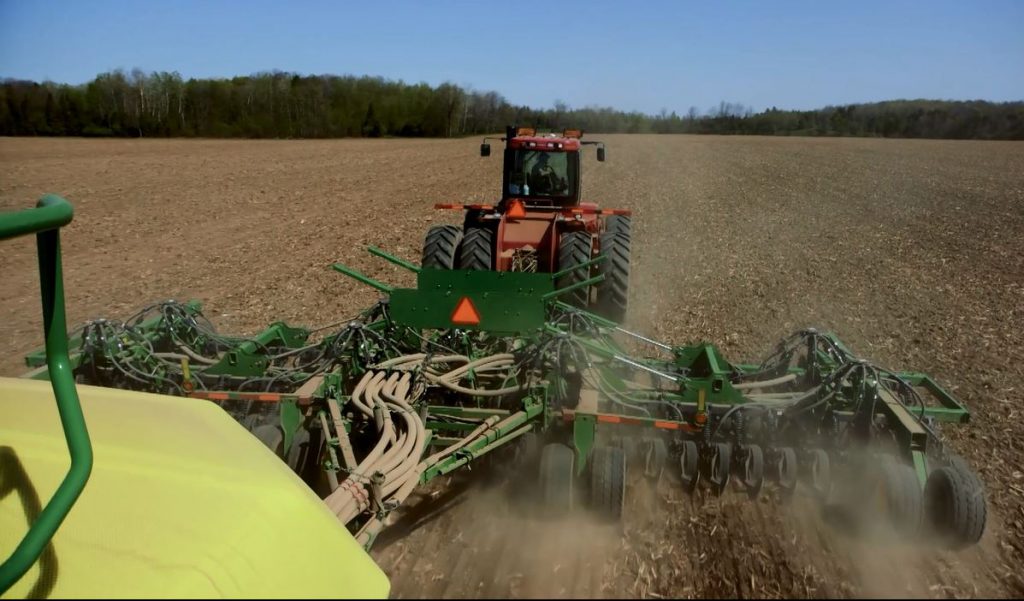 With May just around the corner, farmers are getting ready to start planting, or have just started depending on where in the province they are located.
In the next coming weeks, farmers will be out working their fields, adding manure or other fertilizers, and working those into the soil. Once that is done, farmers will be looking to start planting their grain seeds as soon as possible.
Watch the video below to see what spring planting looks like on the farm!
Take a 360° tour of an Ontario grain farm thanks to our collaboration with Farm and Food Care, and watch how soybeans are planted in the spring!
We've also come up with a fun activity to keep up with Ontario's grain farmers as they hit the fields! Save our Spring Planting Bingo Card and use it as a fun scavenger hunt idea this spring!