5 simple tips from teachers for What's Growing ON?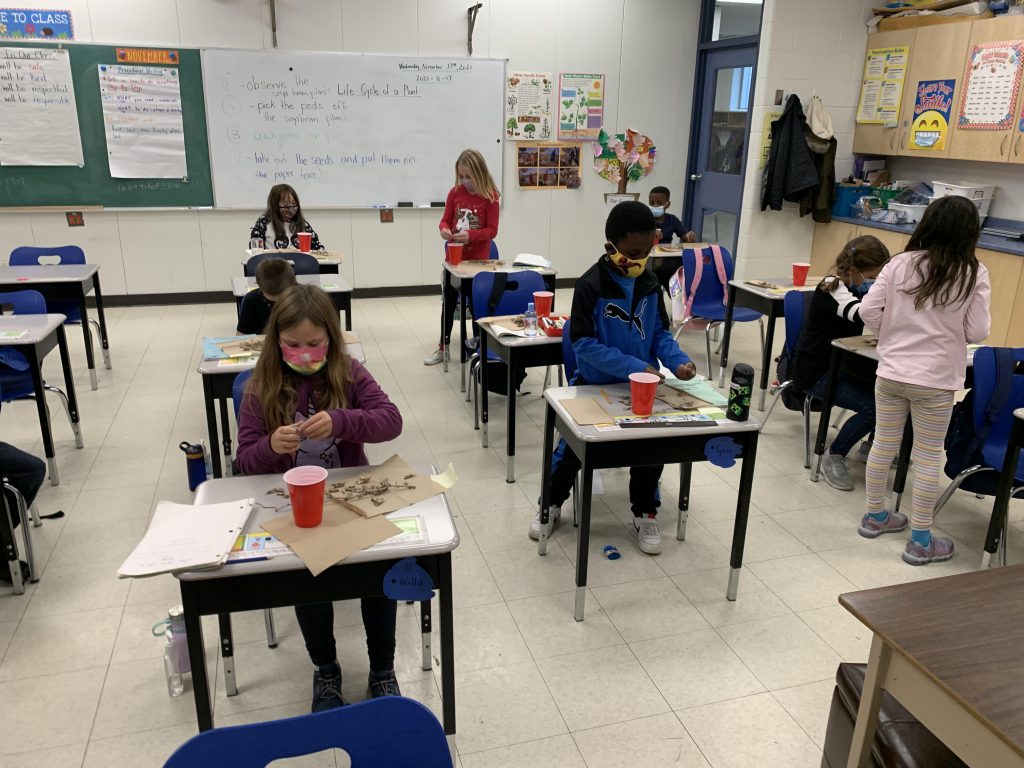 Helping kids get down-to-earth to discover what plants need.
Teachers using the What's Growing ON? seed kits to offer hands-on learning to their students find the children excited about planting and watching their own little charges develop. Kids take their jobs as horticultural stewards very seriously as they measure stem and leaf growth, compare each others' plant progress, and keep track of weather changes that may affect their seedlings.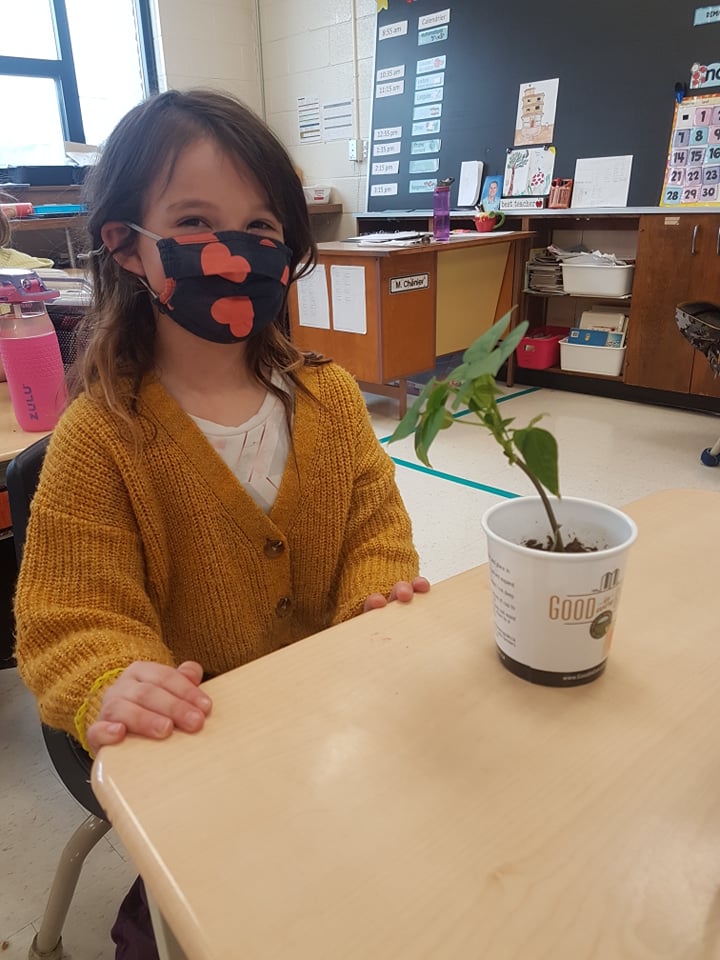 Jean-Pierre Chénier, who teaches at Edmison Heights Public School, finds the kits' container size is just right and that the kits have everything they need. "The students really enjoy having their own plant and overseeing it grow. This is a hit each year." He makes some practical suggestions:
Label each container with the name of the student so there is no confusion.
Keep the containers by a classroom window for easy distribution, watering, and observation.
Michele Wahler from Our Lady of Wisdom in Ottawa says that her students love making daily notes as they follow their plants' changes. There are great links to measurement in the math curriculum. They learn that patience is essential in gardening and farming, as they wait to see the first sign of a seedling poking through the soil. As many children may have witnessed with other plants, there is nothing quite like the delight of your own plant unfurling its first leaf.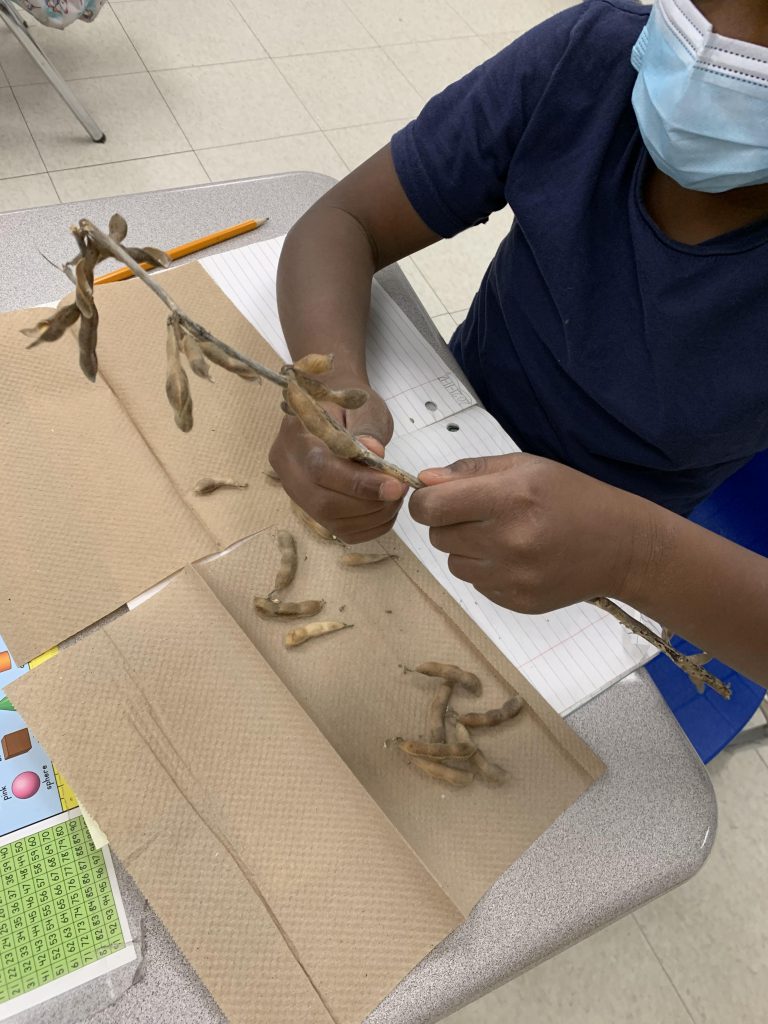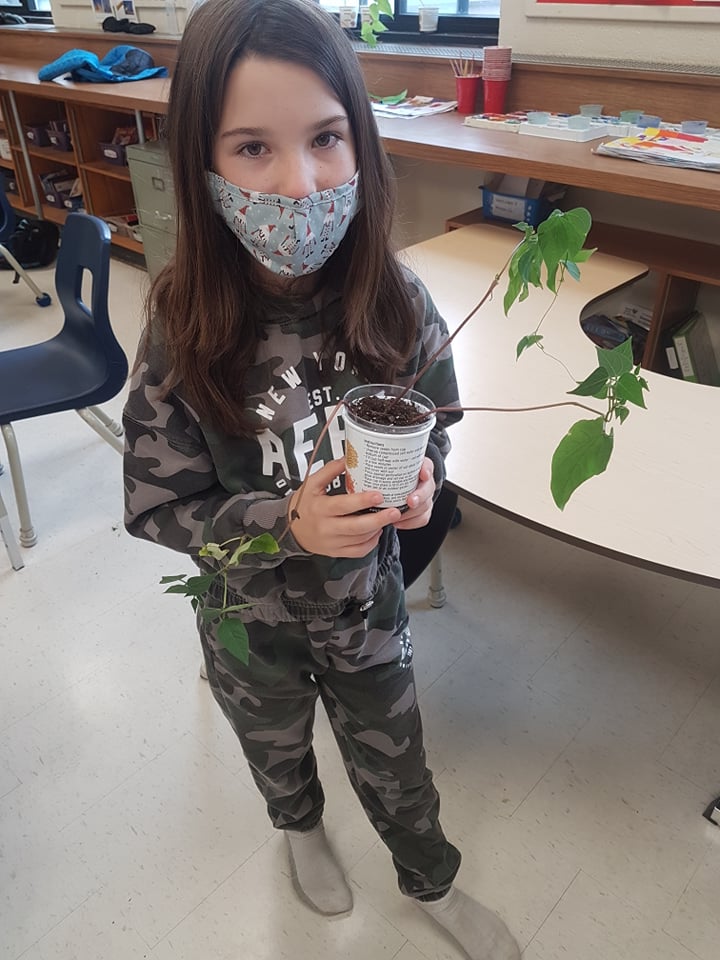 What does vegetation need for optimal, healthy development? Referring back to their own plants to answer this question, students are learning about the life cycle of plants from the very beginning: the seed. Wahler's students are encouraged to bring in seeds they find at home to add to their classroom bulletin board. They even play a matching game with the seeds!
While the pandemic kept many students at home during the last year, it didn't keep them from participating online. Wherever the handy kits are used, teachers and families appreciate the mess-free activity provided by the soil pods.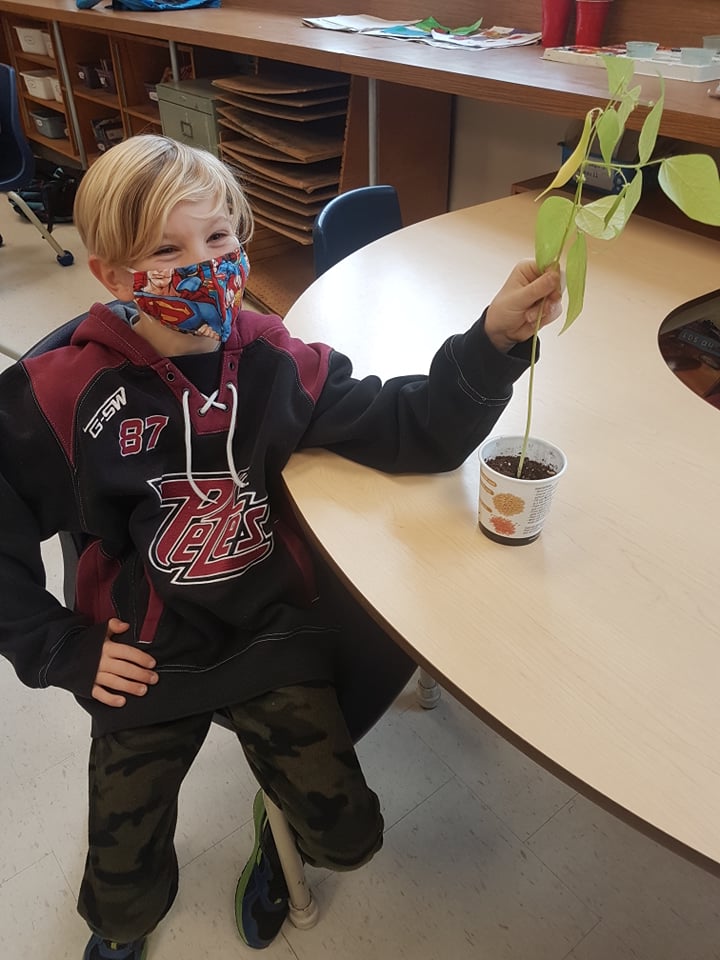 When using the kits in the classroom, children looked forward to transplanting their seedlings into permanent positions at home, whether that be on balconies or window ledges or into farmyards or city gardens.
Sarah Demarco shared some helpful tips that make things run smoothly for her Pickering College grade 3 students:
Order the seed kits early in the fall so that, come time for spring sowing, your class is ready to go.
Have students sprinkle just a little water on the soil at first, just enough to moisten it. You don't want them making mud pies! They can add more water as needed later.
Each kit comes with two seeds per cup – a soybean or wheat seed. Plant only one type of seed in each pod; save the other to plant elsewhere. If possible, plant the second seed in a comparable container – it can be a fun experiment to watch how two different seeds grow.
To request the free What's Growing ON? seed kits for your class, please fill out our order form here.