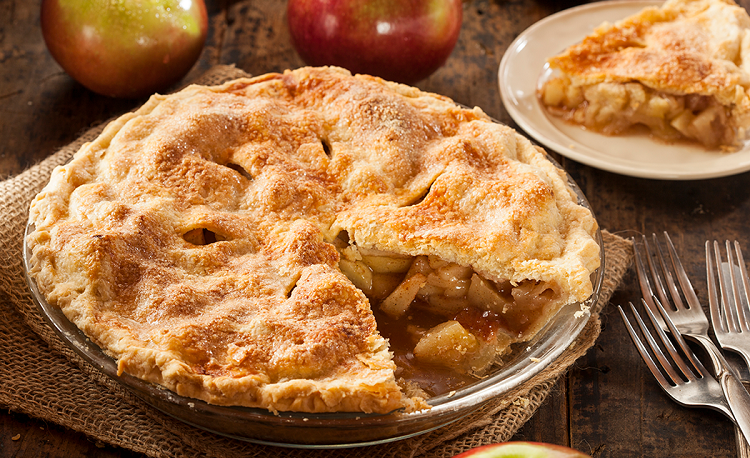 This classic favourite features warm spices that are perfect for fall when apples are in season.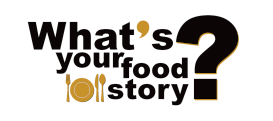 Yield: 1 pie
Prep time: 20 minutes
Cook time: 45 minutes
Ingredients:
½ cup granulated sugar
½ cup brown sugar, tightly packed
3 tbsp all-purpose flour
1 tsp ground cinnamon
¼ tsp ground ginger
¼ tsp ground nutmeg
6-7 cups thinly sliced peeled tart apples
1 tbsp lemon juice
Dough for double crust pie
1 tbsp butter
1 large egg white
Additional granulated sugar
Directions:
Preheat oven to 375°. In a small bowl, combine sugars, flour and spices; set aside. In a large bowl, toss apples with lemon juice. Add sugar mixture; toss to coat.
On a lightly floured surface, roll one half of dough to a 1/8-in.-thick circle; transfer to a 9-in. pie plate. Trim even with rim. Add filling; dot with butter. Roll remaining dough to a 1/8-in.-thick circle. Place over filling. Trim, seal and flute edge. Cut slits in top. Beat egg white until foamy; brush over crust. Sprinkle with sugar. Cover edge loosely with foil.
Bake 25 minutes. Remove foil; bake until crust is golden brown and filling is bubbly, 20-25 minutes longer. Cool on a wire rack.
​Recipe from Taste of Home.