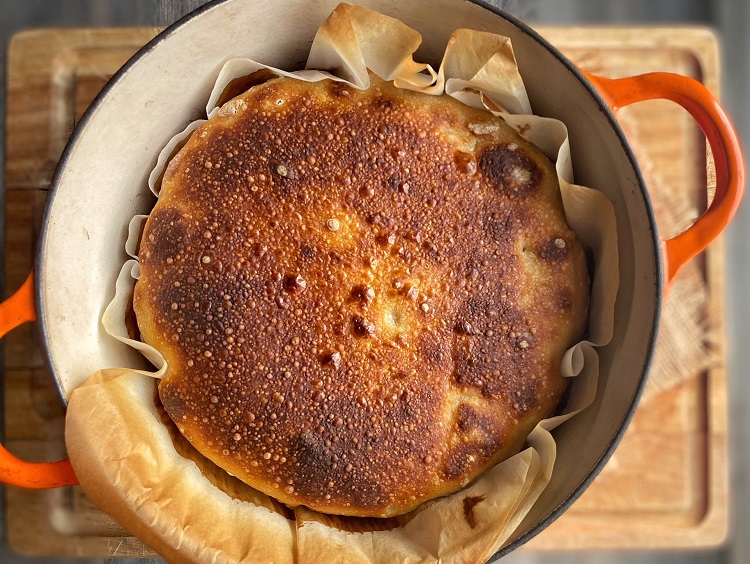 These last 18 months have a lot of folks diving into the journey of home sourdough baking – even my mom! But, like many home bakers, she was looking for a simplified version of the tricky time-consuming method.
Recipe provided by Chef Paul Lillakas.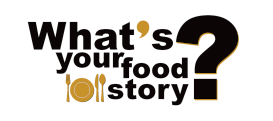 Yield: 1 loaf
Prep time: 12 hours 30 minutes
Cook time: 30 minutes
Ingredients:
150 g active starter
400 g warm water
500 g bread flour
18 g salt
Directions:
Tip: Make sure your starter is very active. It should float when added to your water.
In stand mixer bowl outfitted with dough hook, combine starter, water, flour and salt. Knead on medium speed until dough stretches enough for light to peek through without tearing, about 20-25 minutes.
Cut oval of parchment paper large enough to come up sides of 3.7 quart dutch oven. Press paper into bottom and up sides.
Scrape dough into dutch oven. Cover with lid and leave in a warm place (e.g. closed oven with light on) for 12 hours, or until at least doubled in size.
Arrange rack to middle position. Preheat oven to 500F. Bake, covered for 25 minutes.
Remove lid, prop door open with wooden spoon handle; continue to bake until top crust is deep brown and thermometer inserted into middle of loaf reads 205F, about 15-20 minutes more.
Cool on wire rack for 2 hours before slicing.