Growing your classroom library with agriculture!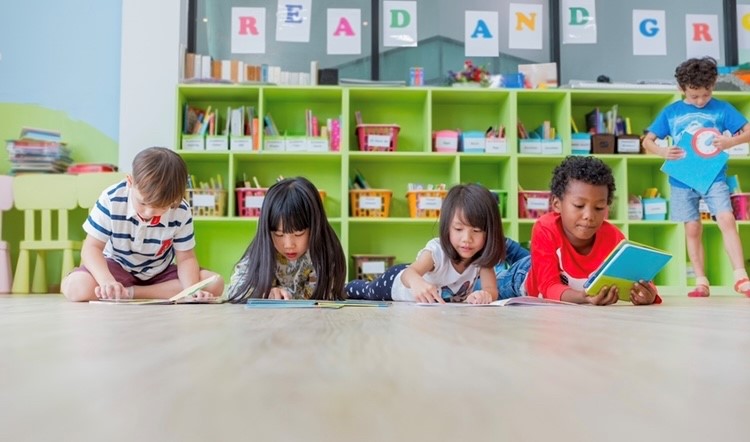 Literacy is among the most important goals of your teaching. Helping students discover a love of reading and putting books in their hands that help them build their interests is a rewarding part of the job. A classroom library is an important tool to help you reach your goals.
A high-quality classroom library supports student achievement—students with easy access to books read more, read more widely, have positive attitudes toward reading, and do better in their school work and on standardized tests.
Ideally, a classroom library has:
About 30 books per student, with 30% of them published within 3–5 years
50–70% nonfiction and 10% reference books
Multicultural books (about 25%)
Mostly books on-level for reading ability, with some 2–3 years above and below grade level
More than one copy of each title
A range of genres
Among the books available for your classroom, consider books to connect your students with the food they eat. Books that promote agriculture literacy aren't just reference books, though they could be, or a specific genre, though they could be that, too. They teach students about the ways food is grown and how agriculture affects the world, but they also tell stories about the people who grow it and the adventures they have.
To help you get started growing your agriculture collection, here are some titles your students will enjoy!
1.The Bug Girl, a true story by Sophia Spencer with Margaret McNamara
A story about a girl whose love of bugs was supported by hundreds of women scientists.
2. Owl Diaries: Trip to the Pumpkin Farm by Rebecca Elliott
Eva's class visits the pumpkin farm and discover a prize-winning pumpkin is missing! Will they find it in time?
3. Under Your Feet: Soil, Sand, and Everything Underground by J. Stroud, W. Tang, & D. Kindersley
You need nutritious soil to grow nutritious food! Find out how farmers care for the soil to keep it and us healthy. A reference book for K–3.
4. Machines on the Farm by Lisa J Amstutz
A that let's beginning readers to ride along on a number of common farm vehicles, including tractors, planters and combines. Leveled text explains their roles, particularly as they pertain to crop farming.
5. Right This Very Minute by Lisl H. Detlefsen
Whatever you're eating or whichever store it came from, a farmer had to do a lot first! Students discover where food comes from.
Want to see more agriculture resources for educators?