The best doggone homemade dog treats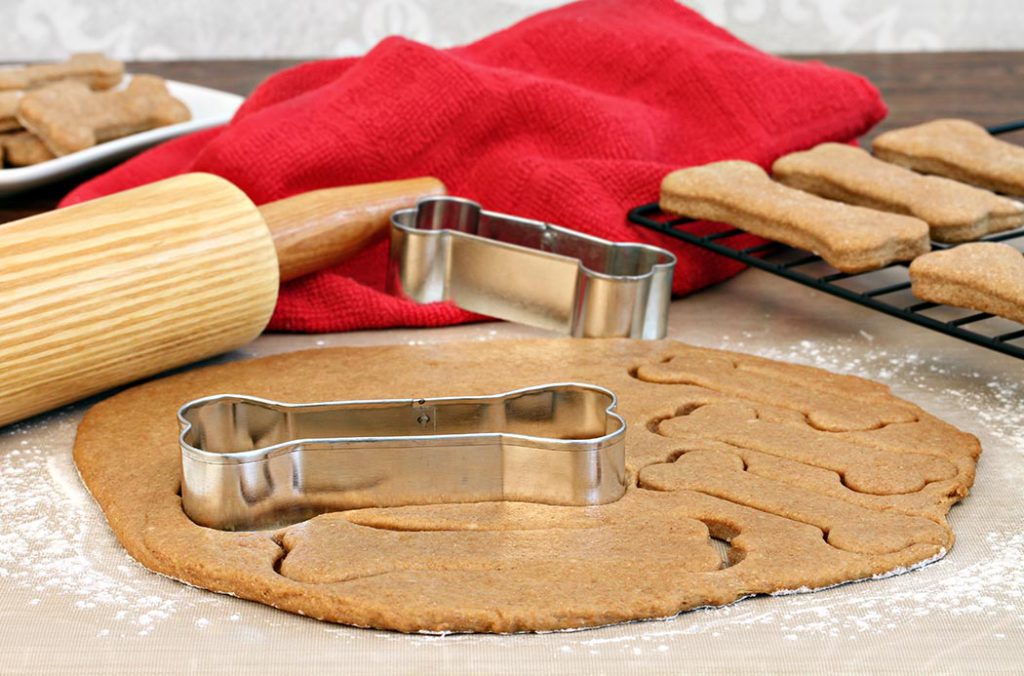 Recipes from Good in Every Meal aren't just for humans- let's make something for our dogs like the best doggone homemade dog treats!  
Here at Good in Every Grain, we love our four-legged friends! That is why we've expanded our recipe base to include our furry friends so they can also enjoy nutritious Ontario grains. In fact many health professionals say dogs need to eat whole grains too- it helps to reduce their risk of heart disease!
These homemade dog treats are super simple to make and are sure to get a four paws up rating!
Yield: 24 cookies
Prep time: 15 minutes
Cook time: 30 minutes
Ingredients
1 cup pumpkin puree
2 eggs
½ cup water or milk 
1 ½ cups whole wheat flour 
1 ½ cups all-purpose flour
1 cup oats
½ tbsp baking powder 
½ tsp cinnamon  
Directions
Preheat oven to 350°F. Line a large baking sheet.
In a large bowl, combine puree, eggs and milk. Stir until combined.
Gradually add in flours, oats, baking powder and cinnamon; stir until just combined.
Using a lightly floured work surface, roll out dough to 1/4-inch thick. If dough is too sticky add a pinch more flour until no longer sticky. Use a cookie cutter of your choice to cut out desired treat shape (we used a bone shape.)
Use a spatula to transfer cookies to baking sheet. Bake for 20-40 minutes, based on level of crunch desired. Remove from oven and let cool on a wire rack.
#TrainWithGrainTip: Store in an airtight container in the fridge for up to a month. These dog treats can also be stored in airtight container in freezer for up to 6 months.