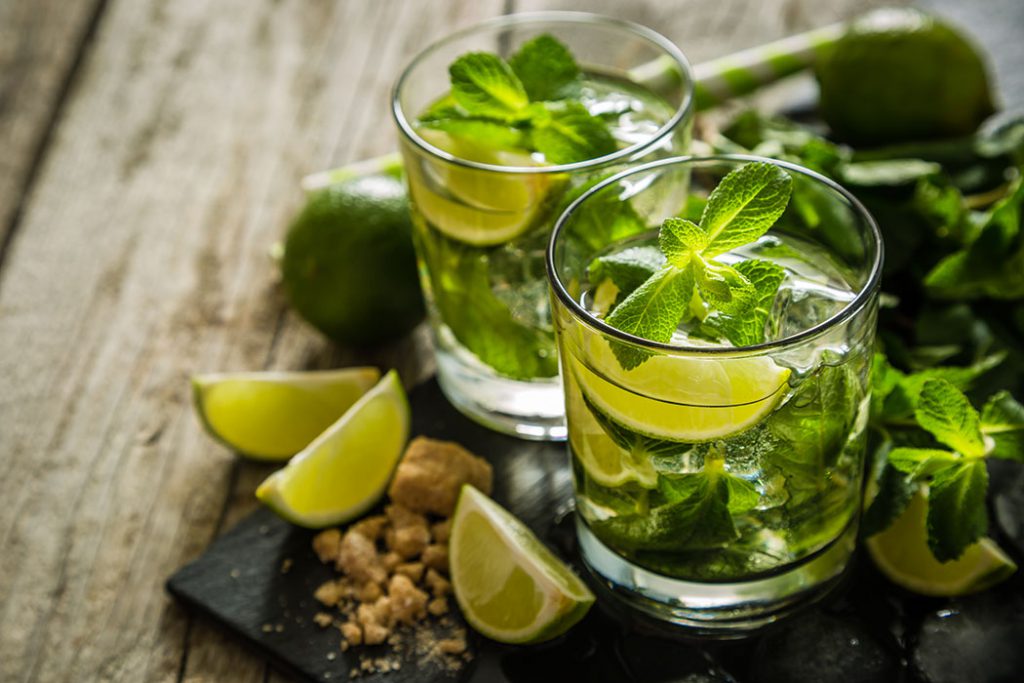 Enjoy this Ontario twist on a classic mojito for St. Patrick's Day! Typically, an Irish Mojito is made with Irish whisky, however, this Ontario Mojito features Ontario corn whisky.
This cocktail is a tasty and refreshing way to celebrate St. Patrick's Day or is perfect when you're in the mood for an elevated Ontario-based cocktail!
Yield: 4 drinks
Prep time: 15 minutes
Ingredients
1 cup simple syrup
¼ cup mint leaves
1 lime, cut into 4 wedges
4 oz Ontario corn whisky (from Ontario distillers)
Crushed ice
Ginger ale or club soda
Mint and lime for garnish
---
Watch how we made this Ontario mojito:
---
Directions
Place simple syrup, mint leaves, and wedges in a cocktail shaker. Muddle mint leaves with a wooden spoon.
Add Ontario corn whisky and fill the shaker with ice. Shake vigorously for 30 seconds and use a strainer to pour the mixture into glasses.
Top with a splash of ginger ale or club soda and serve with additional lime and mint, if desired.
Grain Corn and Whisky: Did you know?
Most Canadian ryes or whisky contain grain corn as the main ingredient! Some whisky blends are as high as 95% Canadian corn with a blend of rye grain, barley or even wheat grains to achieve the other distinct Canadian whisky flavour. Quite simply, corn produces more alcohol than the other grains do. And by adding even a small amount of rye-grain whisky, distillers can still maintain that traditional and distinct Canadian whisky flavour, by sourcing a local grain that is also higher in alcohol content.
Historically, someone decided to spice up their whisky blend by adding a small amount of rye grain to it and a distinctly Canadian whisky style was born.
This tangy new whisky packed more flavour than common wheat whisky and almost everyone preferred it. Customers started demanding "rye" – wheat whisky with a small amount of rye grain added. Eventually, the word "rye" entered the Canadian lexicon as a synonym for whisky.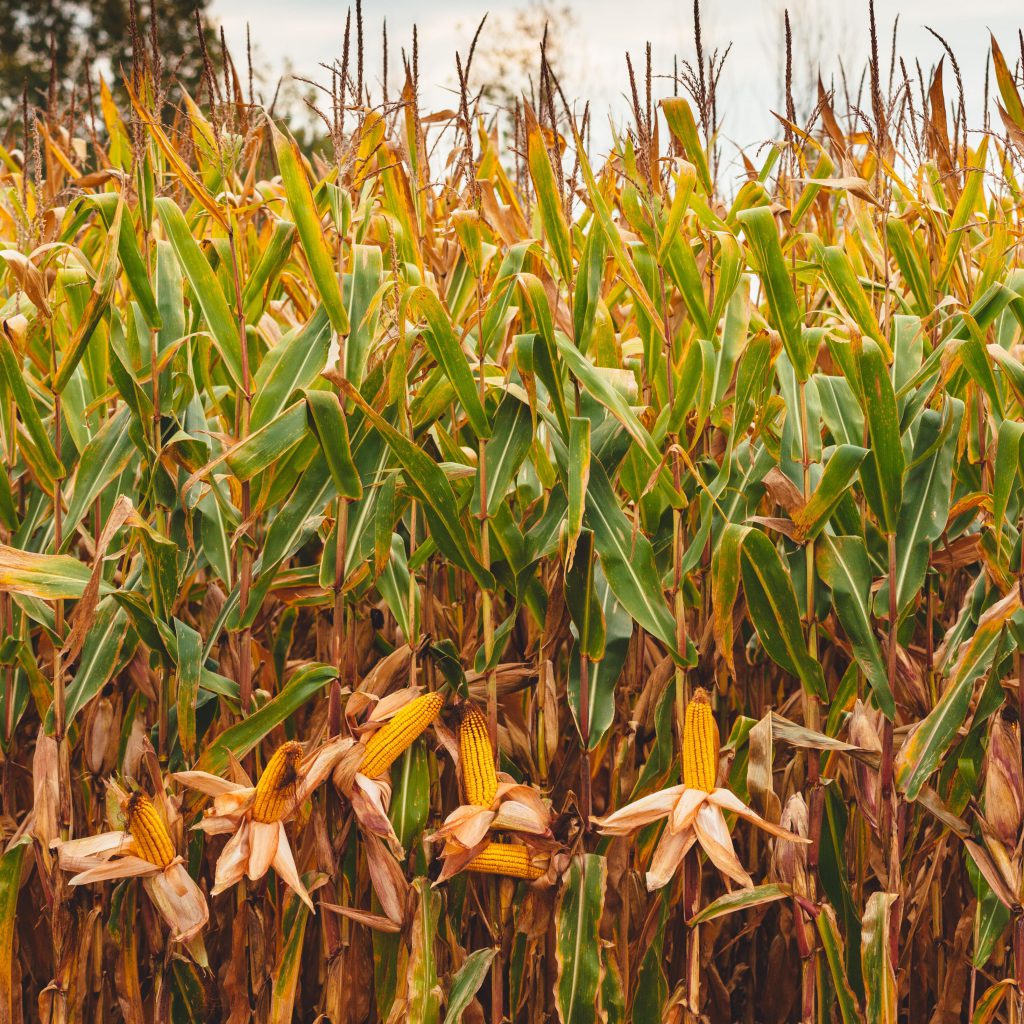 But as soon as rough land became tilled fields, farmers switched from rye to more bountiful wheat, and eventually in the 1950's corn, there was less rye grown and thus, distillers stopped using rye grain, except in small amounts for flavouring.
Distillers also found that grain corn produces large amounts of alcohol versus rye or wheat. When corn is fermented it produces large amounts of alcohol; 14% alcohol is the norm in a corn mash but often it goes higher. Rye on the other hand produces in the range of 8% alcohol but often less than that. Thus, Canadian distillers use more grain corn in their mash blends but use rye to keep their whisky still distinctly and uniquely Canadian.
Fun Fact: Canadian distillers buy 320,000 metric tons of corn annually and are the 4th largest buyer of Ontario corn!