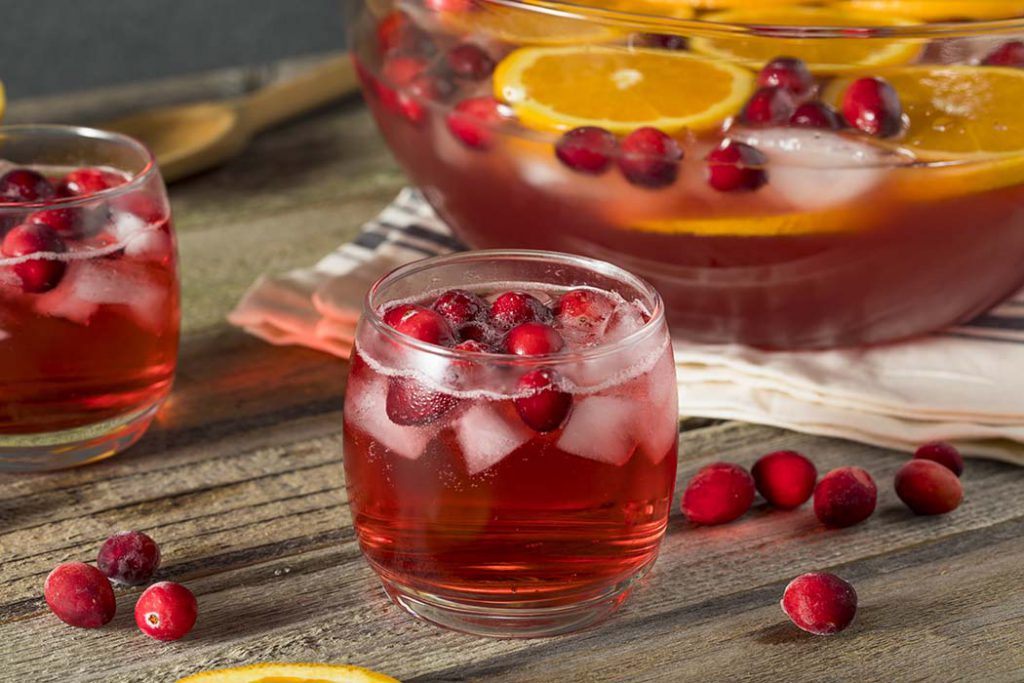 Ontario grains are great of meals and dishes but they can also be used in many cocktails like our summer whisky cocktail!
Try our summer whisky cocktail this summer while at the cottage, camping or having a barbecue with friends or family.
This recipe is for adults over the age of 19. Please enjoy responsibly.
Ontario corn can be used to make a variety of food and household items but it can also be used in the process of whisky. Many Ontario based whisky companies source local Ontario corn for their blends! Want to purchase local whisky made from local grain corn? Check the labels at the liquor store, and purchase a whisky that is Made in Canada or uses Canadian corn. Most likely it was actually made here in Ontario!
Ingredients
½ oz cranberry juice
½ oz lime juice
¾ oz rosemary simple syrup (see instructions below)
1 oz Ontario corn whisky
Whole frozen cranberries for garnish
Want to add extra flavour? Add orange slices for a citrusy punch!
---
Watch how we made our Summer whisky cocktail:
---
Directions
You can either purchase simply syrup that is unflavored at the liquor store, can make your own at home with a rosemary taste!
Bring 2 cups of water to boil
Stir in 2 cups of sugar until dissolved
Add fresh rosemary leaves
Simmer for 10 minutes
Remove rosemary and move to a storage container of choice
Cool before mixing in a cocktail.
Cocktail
Mix ingredients well in a cocktail shaker and pour over ice
Garnish with whole cranberries and enjoy!
#TrainWithGrainsTip: We made ours with Ontario corn whiskey but feel free to sub out whiskey for a different spirit, or even try it non-alcoholic! The great thing about this recipe is that is can be adjusted. If someone prefers their cocktails less sweet, add less simple syrup.