10 Books for Canadian Agriculture Literacy Month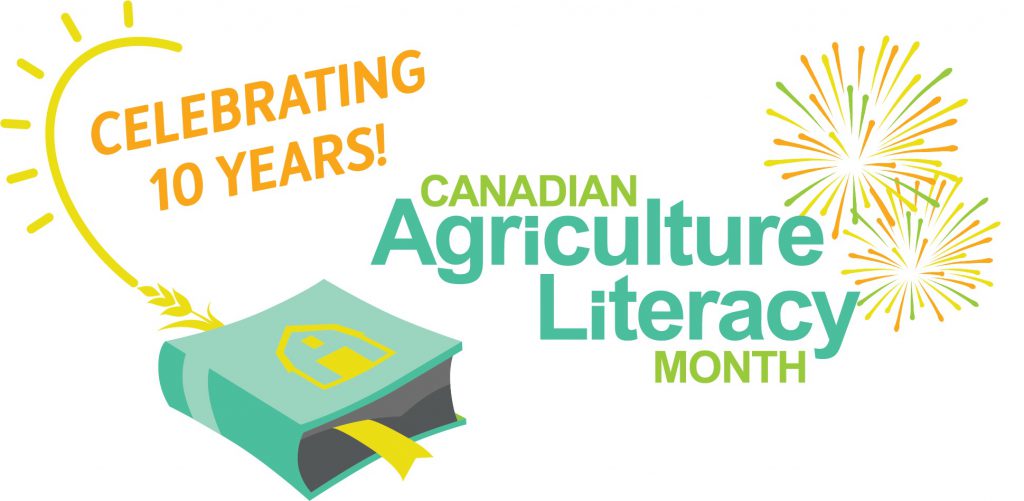 March is Canadian Agriculture Literacy Month (CALM), when Canadian classrooms will celebrate the origins of their food. Agriculture literacy involves learning about the ways our food is grown, the people who grow it, and how agriculture affects the environment, economy, technology, and more.
We've put together a list of our top 10 books for elementary classrooms to help you introduce students to the plants grown on Ontario farms – how they grow, how they are used to make the food we eat and so many of the products that we use in our daily lives.
1.How Did That Get In My Lunchbox? by Chris Butterworth
The steps that were taken to get the foods we love, including chocolate! Also includes a food guide and health tips.
2. The Bug Girl: A True Story by Sophia Spencer with Margaret McNamara
Sophia Spencer always loved bugs! The Bug Girl herself tells how she learned about all kinds of them in spite of being bullied by other kids for being a girl who loved bugs so much.
3. Right This Very Minute, by Lisl H. Detlefsen
What's that you're eating — pancakes and maple syrup? A juicy orange? It may have come from a grocery store, but first a farmer had to grow the grain, tap the trees, and pick the fruit!
4. Under Your Feet: Soil, Sand, and Everything Underground, by J. Stroud, W. Tang, and D. Kindersley
It's hard to grow good, nutritious food without good, nutritious ground to grow plants in. Find out a few of the things farmers need to know to grow the best food possible and to take care of the land so it stays healthy.
5. My Family's Soybean Farm, by Katie Olthoff
Alexander lives on a soybean farm. He explains what happens on a soybean farm and what it's like to live there. He'll show you how soybeans grow, how they're harvested and what they're used for.
6. Albee and the Big Seed, by Kirsten Irving and Lizzie Walkley
Albee the curious bee finds a seed and plants it. It grows into a flower so amazing that even the queen bee wants to see it! But will it be ready for the Grand Hive Ball?
7. First Peas to the Table by Susan Grigsby
A girl's success at growing her school garden, and the fun of competition!
8. The Tiny Seed, by Eric Carle
A tiny seed goes on a big adventure when it floats across the sky! The other seeds were burned by the sun, fell into the ocean, or were eaten by birds! But the tiniest seed finds itself in the ground, ready for what comes next.
9. How Do Apples Grow? by Betsy Maestro
Have you ever eaten part of a flower? You have if you've eaten an apple! Learn how an apple grows from a bud to become a fruit.
10. Farm Machines by Nancy Dickmann
This simple, image-heavy book introduces young students to some of the farm vehicles that are used to prepare the land that will grow our food, and the machines that will plant and harvest it. It's one of the popular "World of Farming" series by this author.
Want to know more? For Online Educator Resources visit: