Eric Prelaz, 52 weeks of #YourFarmers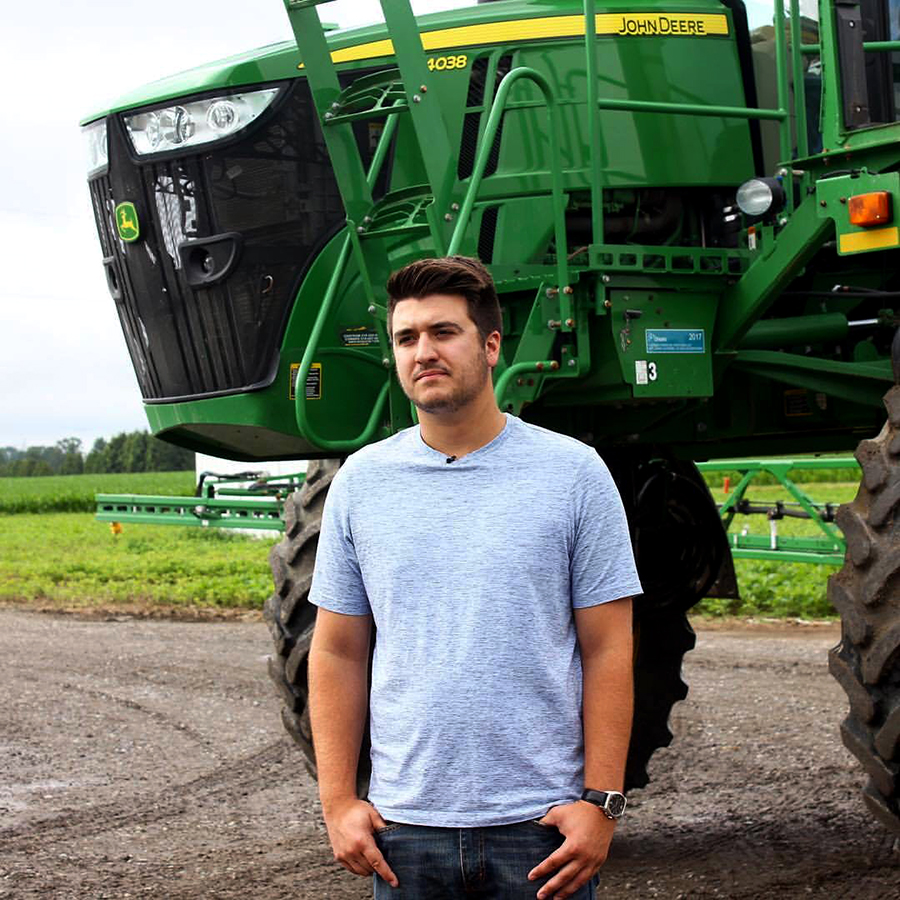 "Our passion, hard work, and determination has helped us grow within the agriculture industry. We believe in the acceptance to change, and diversification on our farm as well as producing the highest quality of food for our family and others."
Eric is a third generation farmer near Thamesville Ontario. He grew up on Triple P Farms, which was formed in 1985. His Nonno (grandfather) and Nonna (grandmother) immigrated to Canada in 1959 from Italy with dreams of owning and operating their own farm. In 1971, that dream became reality when my Nonno bought our first 56 acre farm. The family farm was later formed into Triple P Farms founded by Eric's father Jim, his twin brother Jerry, and their youngest brother Dario, where they are now cropping around 4000 acres.
Eric's family grows a wide variety of crops and vegetables, which include, corn, soybeans, wheat, tomatoes, seed corn, sweet corn, green beans, peas, and cucumbers. Their family farm also provides custom cropping services as well as operating a large-scale custom spray application operation.
Eric is currently in his fourth year of studies at the University of Guelph, OAC majoring in Food and Agricultural Business and will be pursuing a career in Agriculture Finance in the spring. Throughout his four years in the OAC he has been involved in the College Royal Society, Central Student Association, The OAC Soil and Crop Club and most recently the President of the Student Federation of the OAC. Eric believes in being community involved as he is a member of the Chatham-Kent Plowmens Association and the Chair of the International Plowing Match Lands Committee 2018.