Harvey Handsor, 52 weeks of #YourFarmers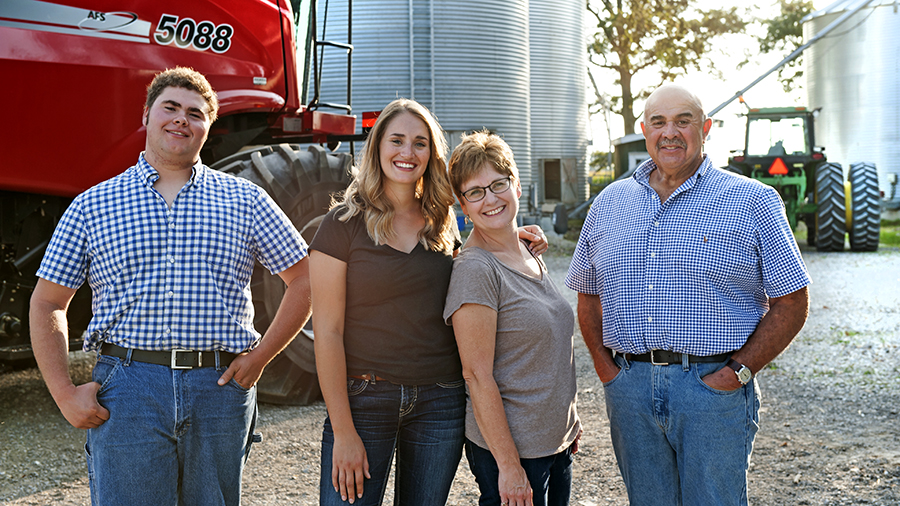 Farming in Chatham-Kent since 1846, the Handsor family has witnessed many changes in agriculture. Today, Harvey Handsor farms with his brother Stuart, outside Wallaceburg, Ontario. Currently growing corn, soybeans, wheat, and sugar beets, the farm once hosted livestock such as pigs and cattle. In the 1990's, as markets and interests changed for the family, livestock was phased out.
Harvey's son Ryan currently works on farm with his dad and uncle throughout the year. His daughter Paige works off-farm for Thompsons Limited, and she hopes to be involved on the farm one day as well. Both Ryan and Paige studied agriculture at the Ontario Agriculture College. Having an agriculture school within Chatham-Kent allowed Ryan to continue helping on farm while pursuing his studies. Harvey and Stuart didn't have the opportunity to attend post-secondary school, so they ensured education was always a priority for their children.
Agriculture is ingrained deep in the family's history and will continue to be for years to come. Forever grateful for the opportunities they've received and life agriculture has given them.