Justin Dorland, 52 weeks of #YourFarmers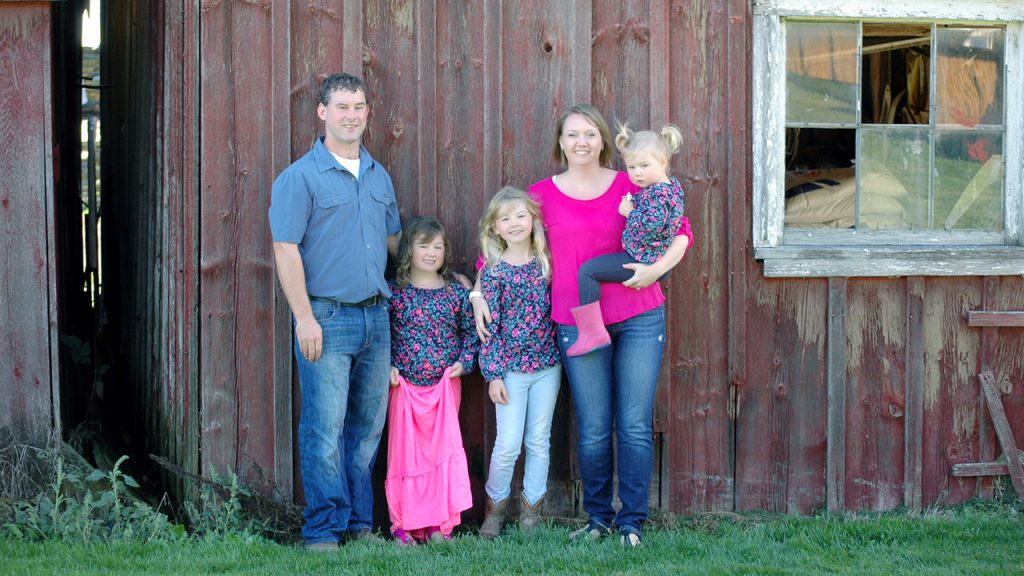 I get to be my own boss and enjoy the freedom that brings. I also enjoy the satisfaction at the end of the day when the work is done, knowing I worked hard to produce top quality agriculture products. Farming can also be challenging, especially as we are running our own business.
Justin farms outside of Brighton, Ontario, raising a herd of dairy cattle and growing approximately 210 acres of corn and soybeans. After graduating from the University of Guelph with a Bachelor's of Science in Agriculture and majoring in agronomy, Justin now farms in a partnership with his parents Bill and Arlene. He is the 8th generation in his family to farm; the original homestead was settled in 1837 (the same land he cares for today). Justin continues to farm as he enjoys the freedom this career choice brings him.
With a background in soil science and agronomy, Justin makes sure the focus of his operation is to keep the soils healthy. By doing so, he is ensuring the next generation of Dorlands (aged 3, 6, and 8 years old) will have good quality soil to continue to farm on: "We are leaving the soils better than when we found it- by maintaining the health of the land." He also works hard to keep this generation interested in agriculture by providing them with their own specific chores and tasks to continue this legacy of farming in his family.
Meet the rest of #YourFarmers