Apple toffee cornmeal scones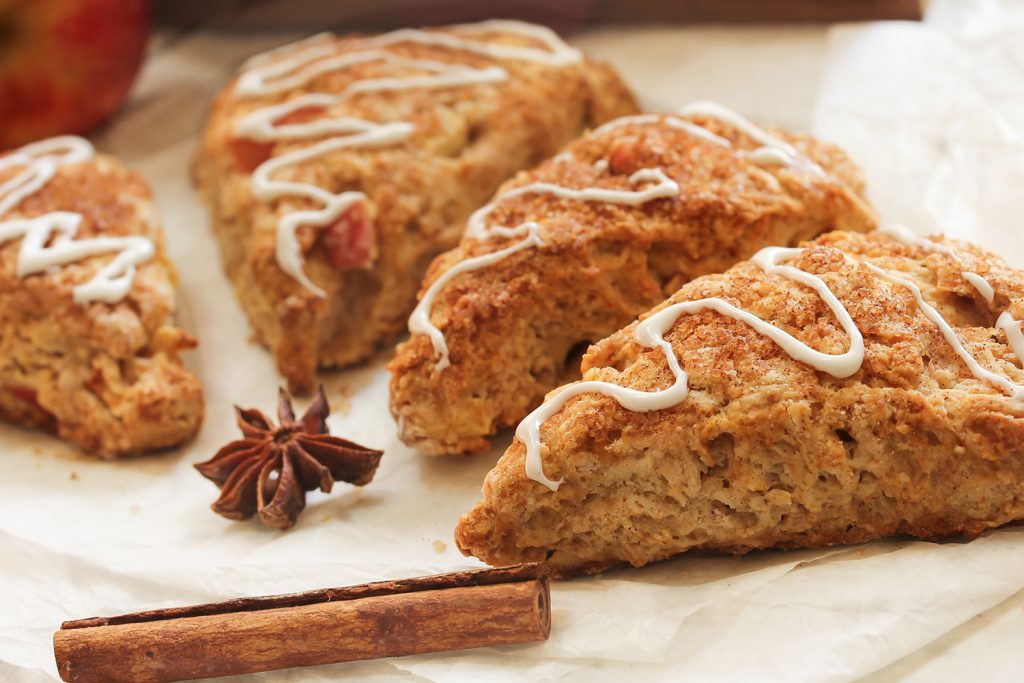 The slight crunch of the cornmeal makes these scones extra special. Sweet bites of toffee and apple are perfect to enjoy for dessert with a dollop of whipped cream.
Ingredients
1 ¾ cups (425 mL) all-purpose flour
¾ cup (175 mL) cornmeal
¼ cup (60 mL) packed brown sugar
1 tbsp (15 mL) baking powder
½ tsp each baking soda and freshly ground nutmeg
Pinch salt
¾ cup (175 mL) butter, cubed
¾ cup (250 mL) buttermilk
1 small red apple, cored and diced
¼ cup (60 mL) toffee bits
Directions
In a large bowl, whisk together flour, cornmeal, sugar, baking powder, soda, nutmeg and salt. Using pastry blender or fingertips cut in butter until mixture resembles coarse crumbs. Drizzle in buttermilk until soft ragged dough forms. Stir in apple and toffee.